Awards & recognition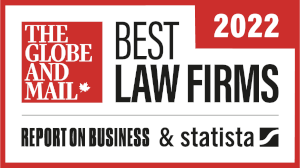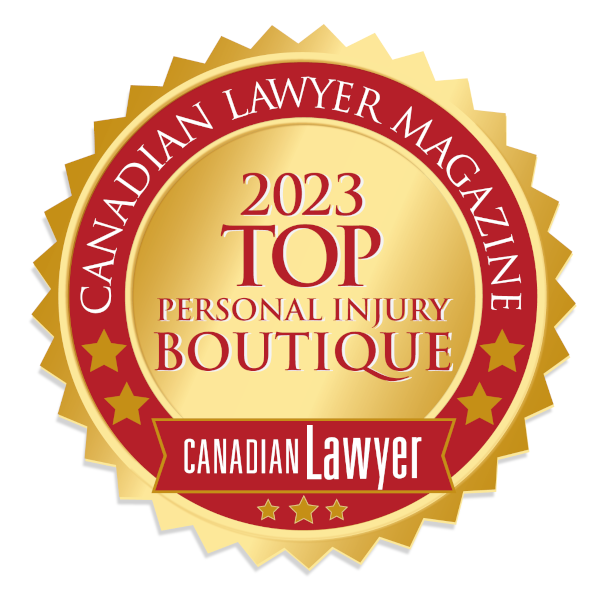 Suing after a car accident
For 30 years, we've been helping people involved in motor vehicle accidents receive fair compensation for their injuries.
After a car accident, you may be wondering, is it worth pursuing legal action? And how can a lawyer help me with my personal injury claim?
Insurance companies make money by paying out as little as possible in claims. The first offer made is not always the best, and the claim is often undervalued. While the legal process can take time, building a strong case and the threat of courtroom litigation can compel an insurance company to offer a fair settlement. In fact, most cases settle outside of court. Furthermore, an experienced personal injury lawyer will argue in your favor for eligible damages the insurance company may otherwise never acknowledge.
Our legal team will help you understand how motor vehicle insurance works, what the steps in the legal process are, and what kinds of benefits are available to you. And, if you're not receiving the benefits you're entitled to, then we will step in and fight for you.
We recommend speaking with an experienced personal injury lawyer who can provide you with information specific to your situation. Contact us today for a free consultation.
How long do I have to file a car accident lawsuit?
Time is of the essence when you've been involved in a motor vehicle accident. Engaging a lawyer promptly after an accident helps ensure that evidence from the scene of the accident, witness statements, and other time-sensitive support for your case is preserved.
There is also a legal limitation period in each province for filing a lawsuit. If you wait too long, you may lose your right to sue the at-fault driver. We recommend that you engage a lawyer as soon as possible to secure your right to compensation.
How much is my car accident injury worth?
A claim's value is based on many factors. These factors fall into legal categories called "heads of damages" that set out the types of damages that may be recoverable in a lawsuit.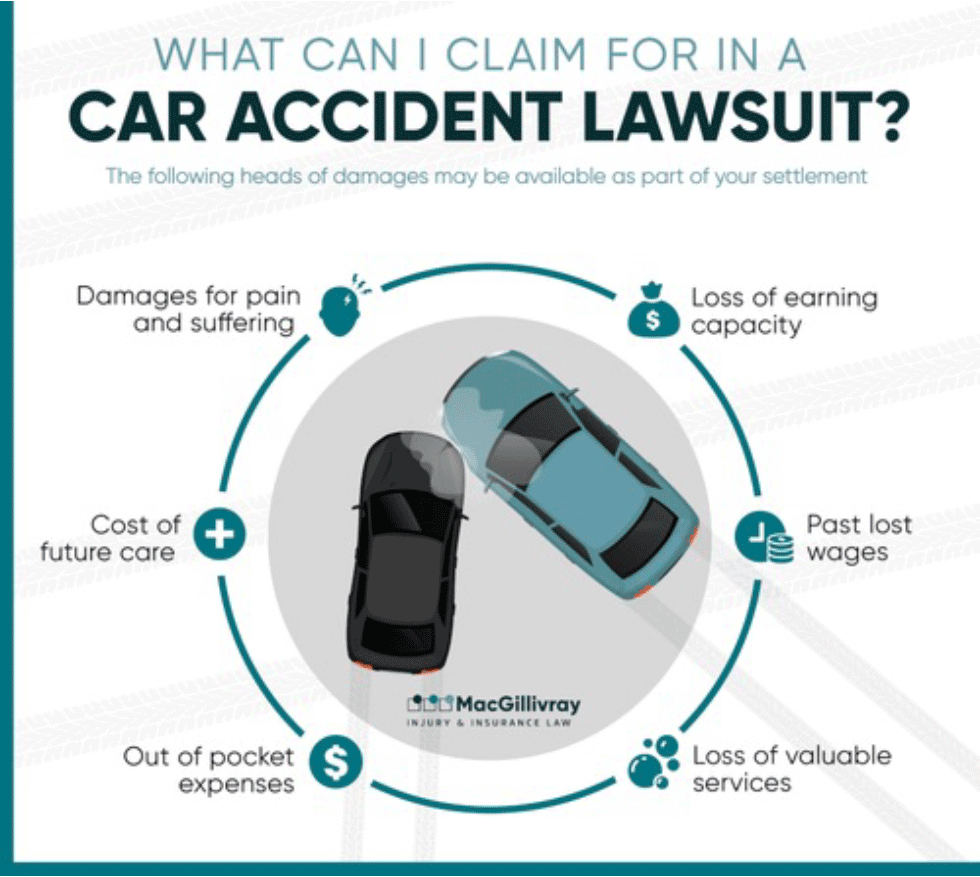 Our General Damages Guide provides a full explanation of each category as well as general damage award data for various types of injuries. You can also use our Injury Claim Calculator to learn more about how to evaluate your claim.
The severity of your injuries is a major factor in valuing your claim. Our clients' injuries range in severity, from whiplash and soft-tissue injuries, to broken and fractured bones, to more severe injuries such as traumatic brain injuries, paraplegia and quadriplegia. We also help people who suffer from chronic pain and psychological injuries such as PTSD.
You may also have access to no-fault benefits following an accident. These benefits are paid by your own insurer in the event of a motor vehicle accident, and cover reasonable and necessary treatment costs, as well as some other associated costs, regardless of who is at fault for the accident.
Like each person, each case is unique. The best way to learn the value of your claim is to contact an experienced personal injury lawyer who will provide you with a reliable valuation of your claim.
COMMON QUESTIONS ABOUT ACCIDENT INJURIES
If you can't find the answer you're looking for on our website, send us a message.
Can I sue if the driver who injured me doesn't have insurance?
If you are injured by a driver who doesn't have insurance, your own insurance policy will protect you against these losses. You will not be penalized for the other driver's decision to drive uninsured. This coverage stems from Section D of your auto insurance policy in Atlantic Canada.
Can I sue if I was injured in a hit and run and the driver is unidentified?
If you are the victim of a hit and run accident, you can still recover compensation for your injuries, even though you do not know who injured you. Your insurance policy protects you against losses suffered because of an unidentified driver. In the Atlantic provinces, you are covered for this loss under Section D of your auto insurance policy.
Can I sue if a loved one was killed in a car accident?
In the case of a fatal car accident, a loved one's right to compensation depends on their relationship to the deceased. If you've lost a family member in a car accident resulting from another person's negligence, you may be eligible for compensation. The eligibility criteria varies by province. Speak with an experienced personal injury lawyer to determine your eligibility and rights.
Common types of collisions
We represent people who have been injured in many different types of motor vehicle collisions, including:
Head-on collisions
Rear-end collisions
Side swipes and collisions during a lane change
T-bone collisions
Collisions with objects or animals
Hitting a parked car
Run off the road by another vehicle
Vehicle rollovers
Being hit when turning left into traffic
If you have been injured in an accident and need help determining who is at fault and what compensation you are entitled to, contact us for a free consultation.
BOOK A FREE CONSULTATION
Have questions for our team?
Request a
Free Consultation
MacGillivray Law is a personal injury law firm with offices in Nova Scotia, New Brunswick, and Newfoundland and Labrador. We serve clients all across Canada.
If you cannot travel to one of our offices, we will accommodate your circumstances and travel needs. We can provide a consultation by phone, Zoom, or FaceTime, or travel to meet you in your home when required.
If you would like to learn your legal options at no obligation, contact us today to set up a free consultation.