Awards & recognition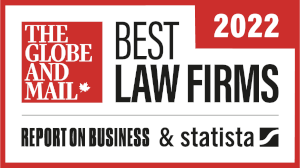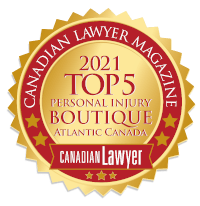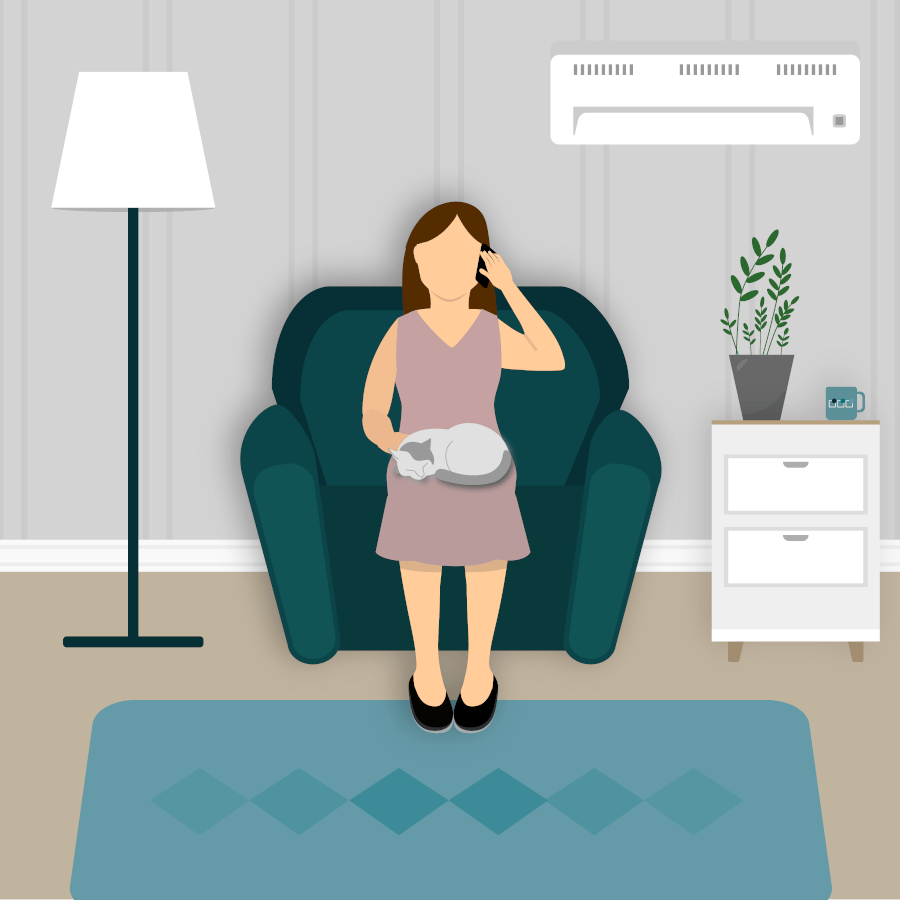 Lawyers for denied or terminated disability benefits
Long-term disability ("LTD") is an insurance benefit that should be there when you need it most. Unfortunately, many people who live with chronic injuries or illness discover insurance benefits are unfairly denied or abruptly terminated by their insurance company.
For over 25 years, we've been helping people appeal their wrongfully denied or terminated disability benefits.
What are long-term disability benefits?
Long-term disability benefits are financial assistance stemming from insurance coverage for people who are unable to work due to an illness or injury. While the exact coverage details are dictated by an individual's insurance policy, generally all LTD insurance policies contain these conditions:
Policy in place up to age 65, or similar age of retirement
Definition of what qualifies as "total disability"
Change of definition of total disability after two years
There is no universal insurance policy, so it is very important to read your policy carefully and understand your coverage. This is one of the first steps we take to assess the nature of your coverage and what benefits you are entitled to. Contact us for a free consultation to review your policy and your benefits.
Frequently Asked Questions
What should I do if my long term disability benefits have been denied or terminated?
When your disability claim has been denied or terminated, the notice that you receive will provide you with the reason for denial as well as the deadline for making an appeal. At MacGillivray Law, we offer a no cost and no obligation assessment of your case. We can help you understand the reason for your denial and inform you of your options. During this initial consultation, it is important for you to bring:
the denial letter,
a copy of your insurance policy, and
all medical evidence that you have.
Most disability claims can be resolved outside of Court through negotiations with the insurance company for a fair settlement amount. We can also begin a civil action, which means we will file a Notice of Action with the Court. Throughout the legal process, we advise our clients on the best course of action to receive maximum benefits.
My insurance policy says I need to be "totally disabled" to qualify for long term disability benefits. What does "totally disabled" mean?
"Totally disabled" does not mean that you are entirely physically unable to work. For the purposes of long-term disability insurance, total disability is measured in relation to your capacity for work. You can be considered "totally disabled" if performing your regular work duties worsen your injury symptoms.
The Supreme Court of Canada set the test for total disability in Sucharov v. Paul Revere Life Insurance. In this case, the Supreme Court confirmed that total disability does not mean that you are completely physically incapable of engaging in any aspects of your occupation. Instead, total disability could mean that the strain caused by work in your regular occupation would inhibit your recovery.
What is the difference between "own occupation" and "any occupation"?
Under many long-term disability policies, you will receive insurance benefits for two years if you are unable to continue your own occupation due to your injury or disability. After two years, the definition of "disability" often changes from being unable to perform your "own occupation" to "any occupation". However, any occupation does not mean any possible work. It means any work for which you are reasonably suited by your education, training, and experience. Learn more about the change in definition.
Am I expected to return to work and do a job that pays less money when my LTD is terminated?
Every insurance policy is drafted differently, however many LTD insurance policies have defined what they consider to be the minimum income you can earn and live on. The minimum income is determined in reference to an occupation for which you are reasonably suited by your educational background, training and experience.
Often, this means that if you are able to return to an occupation for which you are reasonably suited by your educational background, training and experience, and you are able to earn between 60% and 70% of your pre-disability income, you will not be eligible for LTD benefits. However, it is important to review your policy for exact definitions.
If your LTD benefits have been denied because the insurance company believes you are capable of working in alternate employment that is considerably less profitable than your pre-disability employment, you may have legal recourse. Our lawyers can review your policy and case facts to ensure that the insurance company is meeting their obligations. Book a free consultation.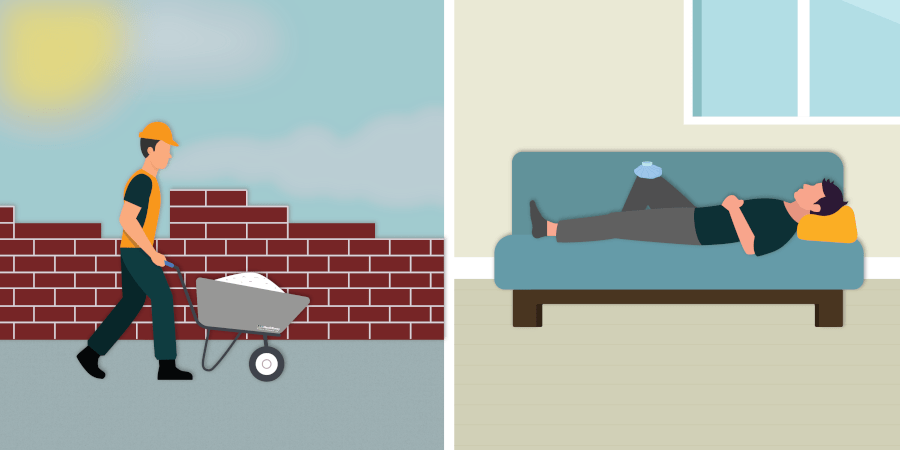 What if I am able to work, however as a result of a day at work, I am unable to enjoy a home or personal life?
A number of courts, such as the Court of King's Bench of Alberta in Teskey v. Great West Life Assurance Co. (2001), 37 C.C.L.I. (3d) 53 (Alta. Ct.Q.B), have confirmed that a person who is able to perform work which brings them up to 60% of their pre-disability income, but who is then unable to enjoy a home or personal life, is not necessarily medically able to perform that level of work. This is because working to the point of exhaustion and to the detriment of one's life outside work should not be viewed as healthy. You cannot be reasonably expected to earn an income at a job that renders you completely incapable of enjoying the hours of your life spent outside of work.
If I cannot work due to my illness or injury, what are the first steps I should take?
If you are experiencing an illness or injury that has rendered you unable to work, here are the initial steps you should take:
Carefully review your LTD policy. Many policies include a waiting period, commonly referred to as an exclusion period, that can last anywhere from 60 days to 120 days. This is a good time to apply for Short Term Disability Insurance if you have this type of insurance coverage.
Apply for Employment Insurance "Sickness Benefits" at Service Canada. This type of benefit is available for 15 weeks following an injury or illness that prevents you from working for more than 14 days.
If your exclusion period has come and gone, and you are still unable to work, you must open a claim with your LTD insurance company.
If your claim is denied, your insurance company likely has an appeal process. At this stage, you may want to seek legal advice from an experienced insurance lawyer to ensure you receive the benefits you are entitled to.
BOOK A FREE CONSULTATION
Have questions for our team?
Request a
Free Consultation
MacGillivray Law is a personal injury law firm with offices in Nova Scotia, New Brunswick, and Newfoundland and Labrador. We serve clients all across Canada.
If you cannot travel to one of our offices, we will accommodate your circumstances and travel needs. We can provide a consultation by phone, Zoom, or FaceTime, or travel to meet you in your home when required.
If you would like to learn your legal options at no obligation, contact us today to set up a free consultation.