Awards & recognition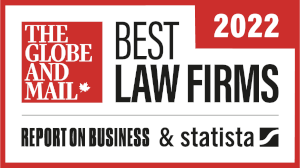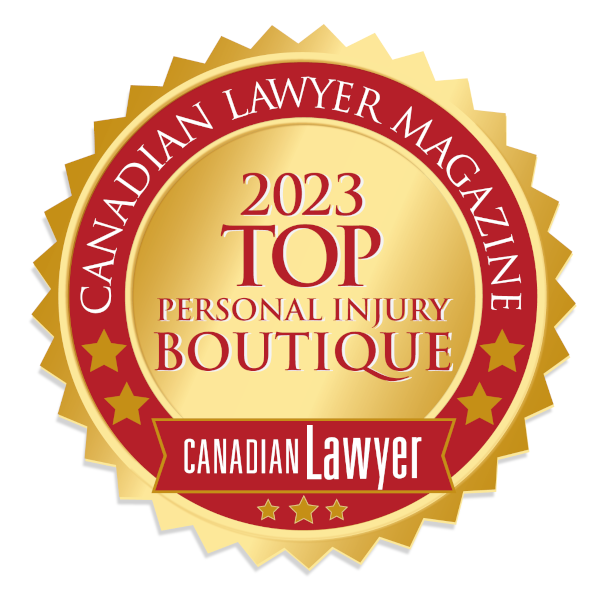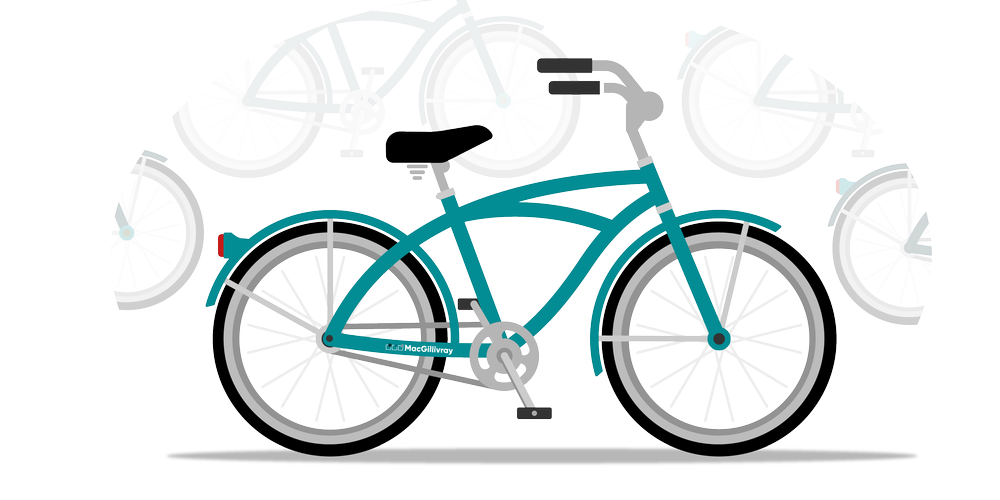 Accidents involving cyclists and vehicles can lead to serious injury
Cycling, known for its health benefits and cost-effectiveness, has become increasingly popular in Canada, including in Prince Edward Island. This has led to more bicycle traffic and the creation of bike lanes in cities and small towns.
However, cyclists remain vulnerable near motor vehicles, even with helmets and other protective gear. If you've been injured in a bike accident, MacGillivray Law's bicycle accident lawyers are available to assist with your personal injury claim.
What should a cyclist do after being hit by a car?
After being hit by a vehicle, a cyclist may suffer from serious injuries or shock, making it challenging to gather information. Here's what to do if you're involved in such an accident:
Prioritize Your Health: Seek immediate medical attention if you are injured, as some injuries may not be immediately apparent.
Call Emergency Services: In Prince Edward Island, the police should be called to the scene, along with any other necessary emergency services.
Collect Information: If possible, gather information about the driver, including their name, contact information, and insurance details, as well as the make and model of the vehicle. Obtain the name and contact information of any witnesses, and take photos of the location, vehicle, bicycle, and injuries, if possible. Even if the driver is uninsured or flees the scene, you can still seek compensation.
Consult a Lawyer and Contact Your Insurance Company: After medical care, speak with an experienced bicycle accident lawyer and contact your insurance company to begin a personal injury claim.
Be Aware of Time Limits: In Prince Edward Island, the limitation period for a bicycle accident claim is 2 years, although certain factors can alter this. Seeking legal help early can ensure you receive the compensation you deserve.
Remember, the moments following an accident are vital for establishing a record of what happened, so take these steps to protect your rights and interests.
Common cyclist injuries
Some common bicycle accident injuries include:
After an accident, an injured cyclist may be in shock and not feel pain right away. Injuries might only appear days or weeks later. Seeing a medical provider promptly is vital to ensure that any injuries are diagnosed and treated correctly.
The law in Prince Edward Island
Cyclists, like drivers, must follow the legal obligations of the province where they are riding. Even though cyclists don't take obligatory lessons or pass a test, they must know and follow the rules of the road to prevent accidents. Drivers should also be aware of these rules, including keeping at least one meter of space between their vehicle and cyclists.
In Prince Edward Island, the law regarding bicycles is mainly found in the Highway Traffic Act, RSPEI 1988, c H-5. Although bicycles are specifically excluded from the definition of 'motor vehicle' in the Act, several sections apply to cyclists:
Section 107
Night Riding Equipment: Cyclists must have proper lighting, including a front lamp emitting white light visible for at least 150m and a red rear reflector visible for 90m.
Sound Device: Cyclists must have a device like a bell audible from at least 30m away, but sirens or whistles are prohibited.
Section 155.1
Safe Distance: Both drivers and cyclists must maintain at least a 1m distance from each other.
Section 175.2
Bicycle Lanes: Drivers are not allowed to drive in designated bicycle lanes.
Section 194
Helmets and Parental Responsibility: Helmets with chinstraps are mandatory, and parents must not knowingly allow children under 16 to ride without one.
Riding Conduct: Various rules apply to riding conduct, including prohibition on riding on sidewalks, requirements to ride close to the right-hand curb, not riding abreast, maintaining at least one hand on the handlebars, and other rules governing safe and proper riding.
Objects and Passengers: Cyclists must not carry objects that interfere with safe operation or exceed the bicycle's designed passenger capacity.
Prohibited Riding Areas: Cyclists must obey signs indicating where they are not permitted to ride and should use designated bicycle paths where available.
Attachment to Vehicles: Cyclists cannot attach themself to a vehicle for transportation.
These rules are intended to keep cyclists and motorists safe. In fact, approximately 1 in 3 cycling fatalities occur where road safety rules have not been followed. Around the same proportion of cyclist fatalities involved a rider not wearing a helmet.
By adhering to the provisions set out above, both motorists and cyclists can help minimize collisions and injuries, making the roads safer for everyone.
What does a lawyer need to prove on behalf of an injured pedestrian in Prince Edward Island?
In most vehicle accidents, the injured person must prove that the other driver's negligence caused their injuries. But in Prince Edward Island, the situation is unique when a cyclist is struck by a vehicle. In this case, the burden is reversed; the driver must prove they were not at fault. This shift recognizes the vulnerability of cyclists and stresses the need to follow traffic laws.
In legal terms, this burden of proof is judged on a 'balance of probabilities.' The driver must show it's more likely they were not responsible. If they meet this standard, the court then decides if the cyclist was fully or partially at fault for the accident.
If the driver is even partially at fault, they must pay some damages to the injured cyclist for the harm caused.
What happens when a cyclist is partially responsible for a car accident?
When the actions or inactions of the cyclist played a contributing role in the accident, sometimes fault for the accident is shared between the motorist and the cyclist. This is called contributory negligence.
This situation is known as contributory negligence, and it means the fault is divided between the motorist and the cyclist.
If a cyclist is partly responsible, their compensation is reduced by the percentage of their fault. For example, if they're awarded $100,000 but are found 25% at fault, they'll receive $75,000. In rare cases, a cyclist might be found entirely at fault, if their actions were such that the driver couldn't have avoided the accident.
What might cause a cyclist to share the blame? Factors include:
Failure to use bike lanes
Ignoring traffic signs and signals
Riding against traffic or on the sidewalk
Impaired, aggressive, or reckless riding
Insufficient protective gear
Wearing headphones while riding
In these scenarios, the cyclist's compensation would be adjusted according to their responsibility for the accident.
Contributory negligence doesn't mean the victim is left without compensation. Rather, it reduces the amount awarded. A personal injury lawyer can help by collecting the necessary information and building a case to maximize the victim's entitled damages. Even if some fault lies with the injured party, legal assistance can help in obtaining significant compensation. Book a free consultation to learn more.
Are there Prince Edward Island court cases about bicycle accident injuries?
Yes, there are published court decisions in Prince Edward Island where cyclists received compensation through the Courts. Keep in mind that each case is unique, and no two situations will be identical. If you've been injured in a bicycle accident, it's important to get input from a lawyer.
In Gallagher v. Gallant, 1993 CanLII 1513 (PE SCTD), Gallagher, a 17-year-old cyclist approached an intersection, was distracted by loose gravel on the road, and when he looked up, he saw Gallant approaching in a tractor trailer milk truck. Gallagher braked but slid on the gravel and the truck drove over his leg. The Court found Gallant 100% responsible for the accident, despite Gallagher on using his rear brake. Gallant did not stop at the stop sign and since the Court could not determine Gallant's speed, there was no way to tell how much time he had to react to Gallagher being in his lane of travel.
In Reeves' Estate v. Croken, 1989 CanLII 8947 (PE SCTD), 11-year-old Kyle Reeves was tragically struck and killed by a motor vehicle while sitting on his bicycle on the shoulder of a road in Prince County, PEI. The driver of the vehicle admitted complete fault for the accident, and the Court awarded damages to the young boy's family for the loss of their son.
The above cases demonstrate that determining fault in injury claims is not always black and white. Consulting with a personal injury law firm following a bicycle accident can help you access the compensation you deserve.
How can cyclists hurt in an accident in Prince Edward Island be compensated?
If a cyclist is injured in a car accident, financial compensation through insurance is available. This can cover different types of damages, including pain and suffering, lost wages, reduced ability to do household chores, future medical care, and out-of-pocket expenses like medical costs. Certain benefits, such as income replacement and some medical coverage, are available regardless of fault through Section B insurance.
Unlike typical car accidents involving drivers or passengers, where individuals are covered by their own auto insurance policies, insurance coverage for cyclists may vary, adding a layer of complexity to the situation.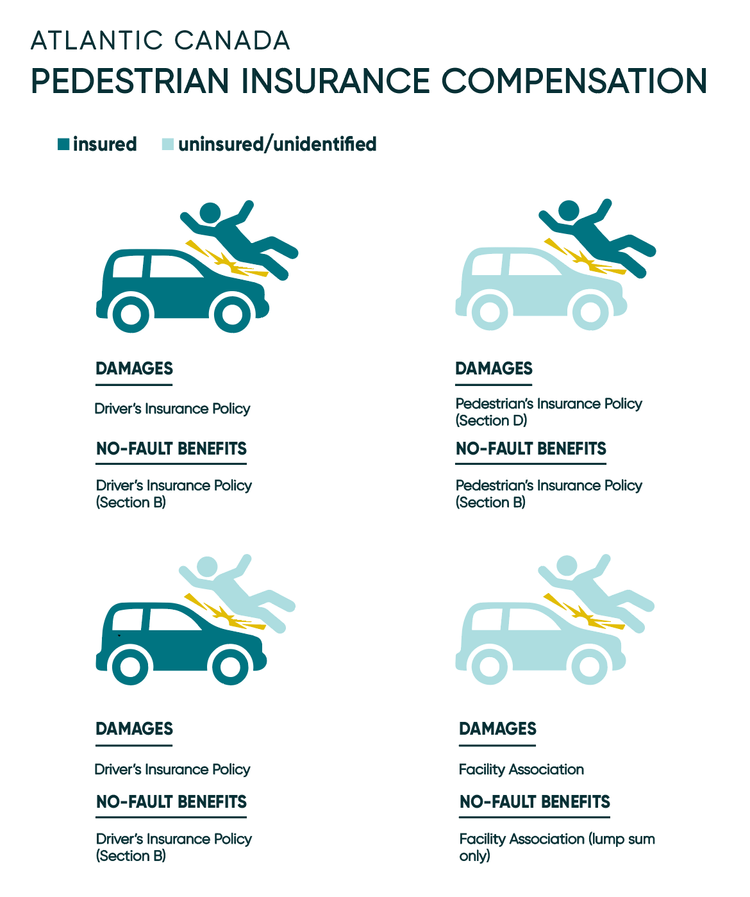 Insured cyclist
If a cyclist has car insurance, either individually or as a dependent, seeking damages depends on the driver's insurance. If the driver is insured, their policy will cover the cyclist's damages and Section B benefits. In a situation where the driver is uninsured or unknown, like a hit-and-run, the cyclist's own insurance will provide compensation, as per Prince Edward Island's Insurance Act, RSPEI 1988, c I-4.
Uninsured cyclist
If a cyclist lacks insurance, getting compensation depends on the driver's insurance. If the driver has insurance, that policy will cover the cyclist's damages. If the driver isn't insured or is unknown, the Facility Association will provide coverage. Even without the cyclist's own insurance, Section B benefits, including income replacement and medical coverage, can be negotiated as a lump sum with the Facility Association.
Our experienced personal injury lawyers can help you navigate your claim for compensation.
Helpful resources for bicyclists in Prince Edward Island
Cycling PEI has a wide variety of resources for cyclists in the province, including links to membership and events.
We represent people injured in bicycle accidents in Prince Edward Island
Due to the lack of protection afforded by bicycles, cyclists are particularly vulnerable to severe injury caused by accidents. Just like in other motor vehicle collisions, you may be able to receive compensation for your medical bills and medical treatment, lost income, loss of valuable services, and pain and suffering caused by a bicycle accident. MacGillivray Law has 30 years of experience defending the interests of bicycle accident victims and helping them get compensation from insurance companies. Contact our firm today for a free consultation and learn how we can fight for you.
BOOK A FREE CONSULTATION
Have questions for our team?
What Our Clients Say... Reviews
"Okay, here goes. This Law Firm was absolutely amazing. They pulled a rabbit from a hat on my behalf, thank you so much guys."
"From my first meeting to my last meeting I was always treated with the greatest professionalism. All the staff are very polite and helpful."
"After being rear ended while stopped at a red light by a driver who was preoccupied with something else, I have been dealing with whiplash. I contacted MacGillivray Injury and Insurance Law. MacGillivray took care of everything and with ease…"
"My experience at was very positive from start to finish. Nicolle Snow was very professional and an excellent injury lawyer."
"I wish I could give this company more than 5 stars… Awesome law firm, friendly and with you every step of the way."
"Daniel Wood from MacGillivray Law took care of my insurance claims from not one, but two car accidents. Daniel worked hard, kept me well-informed, and ensured my settlements were well above what I had been initially offered."
"After being denied LTD on several occasions, I decided to hire MacGillivray Law. They are professional, thorough, and very caring.
They got my case resolved in less than a year and got a settlement I am happy with."
"Very happy with the staff and their tenacity, honesty, and communications while handling my claim. This firm came highly recommended by a friend, and for good reason – extremely professional and forthcoming with as much information as possible."
"In 2020 I was in a car accident. The team at MacGillivray Law was able to secure an amount that would take care of future treatments as well as adequate compensation for overall damages. I cannot thank them enough for making this process seamless and we will always be a MacGillivray Law family."
"MacGillivary Law are absolutely wonderful to work with! I would recommend their team to anyone that needs their services. And a special thank you to Madison Veinotte, who gave me hope, guidance and understanding when I needed it the most."
"From day one, I felt comfortable with Melanie at MacGillivray Law. She led the way with her expertise and knowledge, and I never felt pressured in any way. I am very satisfied with everyone that I dealt with." Reviews
Request a
Free Consultation
MacGillivray Law is a personal injury law firm with offices in Nova Scotia, New Brunswick, and Newfoundland and Labrador. We serve clients all across Canada.
If you cannot travel to one of our offices, we will accommodate your circumstances and travel needs. We can provide a consultation by phone, Zoom, or FaceTime, or travel to meet you in your home when required.
If you would like to learn your legal options at no obligation, contact us today to set up a free consultation.