Awards & recognition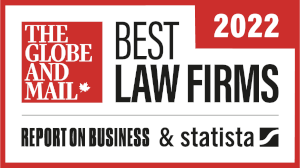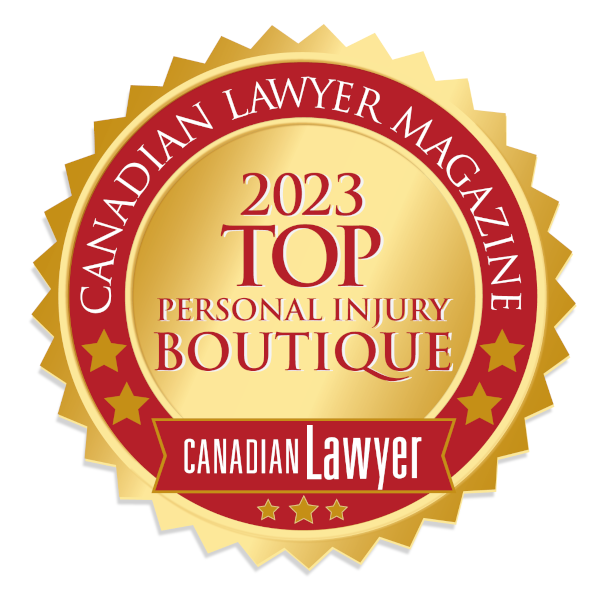 Motor vehicle accidents, especially those involving large trucks like 18-wheelers, flatbeds, or tankers, can cause severe injuries. Despite following the same rules of the road as standard cars, these big trucks are more dangerous due to their size and limited maneuverability. They also need more distance to stop compared to passenger cars, increasing the risk of injury or death. If you've been injured in an accident involving a large truck, the personal injury lawyers at MacGillivray Injury and Insurance Law are available to help you understand your legal options.
Suing after a truck accident
After a truck accident, the lawsuit process is similar to that of any car accident. Your lawyer will help you gather evidence and guide you through your personal injury claim. However, trucking accidents can be more complex, involving many people like the truck driver, owner, maintenance providers, insurance company, and those who handle the cargo. They may all carry some fault for the accident, leading to multiple defendants, which can make the legal process more complicated.
The size and speed of large trucks often result in more severe or even fatal injuries. It's essential to consult a truck accident lawyer about your claim to ensure you receive the medical care and fair compensation you need while focusing on recovery.
What should you do after a truck accident has occurred?
If you are injured a truck accident, the priority is to ensure that you are safe and receive any necessary medical attention. Emergency services should be called to the accident scene, including police so that a report of the accident is created.
You should try to gather as much information as possible, including the names and contact information of any witnesses to the accident, information about weather and road conditions, the insurance and contact information of any other drivers involved, and photos of the accident scene. Once you've received any required emergency medical treatment, you should contact a law firm to begin your personal injury claim process.
You should ensure that following your accident, you make appointments and follow-up with your family doctor or other medical professional, to make sure you get the medical care you need and to help your lawyer build your personal injury file.
When your legal team opens your truck accident case, they will retrieve all your relevant medical records, the police report, and any other important documents that they will need to build your case and ensure you receive full and fair compensation. They will also take over correspondence with the at fault driver's insurance representatives, and much of the communication with your own insurance provider, so that you can enjoy peace of mind while they negotiate a fair settlement and ensure that you have every possible advantage moving forward with your recovery.
Common questions about truck accident injuries
Truck drivers must have an insurance policy on their vehicle, just like drivers of other on-road vehicles. When an insurance company denies a truck accident claim, or liability for the accident is in question, a personal injury lawyer can help you get the compensation you deserve.
Canadian law treats trucks the same as any other motor vehicle on the road. Visit our motor vehicle sections for Nova Scotia, New Brunswick, Newfoundland and Labrador, or PEI for answers to common questions that apply to all motor vehicles.
Can I sue after a truck accident?
Yes, you can make a claim against the driver who caused your injuries in a truck accident. First, your lawyer must prove the other party is at fault and then provide evidence of your injuries.
Can I sue even if I was partially at fault for the accident?
Yes, you can still sue the other driver if you were partially at fault for the accident. In some truck accidents, the fault may be shared between the truck driver and the injured party. Partial fault on behalf of the injured party is called contributory negligence. When a driver is partially at fault in a truck accident, they will still be entitled to a portion of the damages. This amount will be equal to the percentage of fault the other driver has for the collision.
The legislation explains that where possible, a Court will determine the degree of fault apportioned to each driver based on the facts. In the rare occasion it is not possible for the Court to determine fault, they will split it evenly between the drivers. Most cases do not proceed to trial, however, lawyers use results from past cases to argue in your favour.
For instance, if an accident between a car and truck occurred, and the truck driver was found to be 75% at fault, and the settlement was valued at $100,000, then the compensation awarded to the driver of the car would be $75,000 for the truck driver's negligence.
If you are accused of being totally or partially at fault for an accident, a personal injury lawyer can help in collecting the necessary facts to minimize the partial fault arguments and evaluate the claim to its full potential. Contact us for a free consultation.
Relevant legislation
Contributory Negligence Act, RSNS 1989, c 95
Contributory Negligence Act, RSNB 2011, c 131
Contributory Negligence Act, RSNL 1990, c C-33
Contributory Negligence Act, RSPEI 1988, c C-21
What can lead to being at fault for a truck accident?
A driver is at fault when their driving was substandard and that caused or contributed to the accident. The standard for driving is determined by referencing the rules in relevant legislation and past case law.
Examples of where a driver could be at fault are:
Lack of maintenance on the truck/incorrect maintenance on the truck
Defective machinery
Driver fatigue/highway hypnosis
Distracted driving on the part of truck drivers or other drivers
Tire blowouts
Cargo being improperly loaded
Speeding
Poor weather conditions
Driving in a truck driver's blind spots, especially in the case of smaller vehicles
Inexperienced or underqualified truck drivers
What kind of injuries can someone in a truck accident get compensation for?
A person injured in a truck accident is entitled to compensation from the driver who was at fault for the accident. Common injuries for which truck accident injury victims get compensated include:
Serious fractures
Damage to internal organs
Are you entitled to no fault or Section B insurance when you are in a truck accident?
Yes, in Nova Scotia, New Brunswick, and Prince Edward Island, Section B no-fault benefits are mandatory and cover truck accidents. In Newfoundland and Labrador, Section B benefits are an optional addition to your automobile insurance coverage. Because trucks are considered motor vehicles under the law, no-fault accident benefits – often called Section B – apply to individuals with truck injury claims in the same way as they apply to those with other motor vehicle claims.
No-fault accident benefits are called 'no fault' because they apply to anyone with motor vehicle insurance, no matter which driver's negligence caused the accident. This is also the case for truck accident claims – truck drivers and anyone else involved in these collisions are eligible for Section B benefits under their motor vehicle insurance policy. Section B expenses can potentially cover medical costs, lost wages, and other expenses related to your accident.
Are there court cases about truck accident injuries?
Yes, there are published court decisions where people injured in truck accidents received compensation through the Courts. Keep in mind that each case is unique, and no two situations will be identical. If you've been injured in a truck accident, it's important to get input from a lawyer.
In Richard v. New Brunswick, 2008 NBBR 221, Mr. Richard was driving a tractor-trailer for his employer when he crashed after a sharp curve on a newly opened highway, tragically losing his life. His family filed a lawsuit against the province, claiming its negligence in the road's design and signage led to the accident. They sought damages under the Fatal Accidents Act. The New Brunswick Court of Queen's Bench sided with Mr. Richard's family, ruling that the province's failure to warn of the sharp turn created a dangerous condition that directly caused the crash. The province was held liable for the accident and ordered to pay damages to the family. The decision was upheld on appeal.
In Quinnsway Transport Ltd. v. Kavanagh, 1982 CanLII 3311 (NLCA), a collision occurred on the Cabot Highway between Kavanagh's pickup truck and Quinnsway's tractor-trailer, driven by O'Neill. Kavanagh was traveling north, and O'Neill was heading south. The weather was freezing rain which made the roads slippery. The collision happened when O'Neill's truck hit Kavanagh's pickup, due to poor visibility and narrow roads. The trial judge found both Kavanagh and O'Neill negligent; Kavanagh for his handling of the vehicle, and O'Neill for approaching a bridge too quickly. The Newfoundland and Labrador Court of Appeal upheld the ruling, holding both parties 50% responsible for the accident.
We represent people injured in truck accidents
Just like any motor vehicle accident, you may be able to receive compensation for your medical bills and medical treatment, lost income, loss of valuable services, and pain and suffering caused by a truck accident. MacGillivray Law has 30 years of experience defending the interests of truck accident victims and helping them get compensation from insurance companies. Contact our firm today for a free consultation and learn how we can fight for you.
BOOK A FREE CONSULTATION
Have questions for our team?
What Our Clients Say... Reviews
"Okay, here goes. This Law Firm was absolutely amazing. They pulled a rabbit from a hat on my behalf, thank you so much guys."
"From my first meeting to my last meeting I was always treated with the greatest professionalism. All the staff are very polite and helpful."
"After being rear ended while stopped at a red light by a driver who was preoccupied with something else, I have been dealing with whiplash. I contacted MacGillivray Injury and Insurance Law. MacGillivray took care of everything and with ease…"
"My experience at was very positive from start to finish. Nicolle Snow was very professional and an excellent injury lawyer."
"I wish I could give this company more than 5 stars… Awesome law firm, friendly and with you every step of the way."
"Daniel Wood from MacGillivray Law took care of my insurance claims from not one, but two car accidents. Daniel worked hard, kept me well-informed, and ensured my settlements were well above what I had been initially offered."
"After being denied LTD on several occasions, I decided to hire MacGillivray Law. They are professional, thorough, and very caring.
They got my case resolved in less than a year and got a settlement I am happy with."
"Very happy with the staff and their tenacity, honesty, and communications while handling my claim. This firm came highly recommended by a friend, and for good reason – extremely professional and forthcoming with as much information as possible."
"In 2020 I was in a car accident. The team at MacGillivray Law was able to secure an amount that would take care of future treatments as well as adequate compensation for overall damages. I cannot thank them enough for making this process seamless and we will always be a MacGillivray Law family."
"MacGillivary Law are absolutely wonderful to work with! I would recommend their team to anyone that needs their services. And a special thank you to Madison Veinotte, who gave me hope, guidance and understanding when I needed it the most."
"From day one, I felt comfortable with Melanie at MacGillivray Law. She led the way with her expertise and knowledge, and I never felt pressured in any way. I am very satisfied with everyone that I dealt with." Reviews
Request a
Free Consultation
MacGillivray Law is a personal injury law firm with offices in Nova Scotia, New Brunswick, and Newfoundland and Labrador. We serve clients all across Canada.
If you cannot travel to one of our offices, we will accommodate your circumstances and travel needs. We can provide a consultation by phone, Zoom, or FaceTime, or travel to meet you in your home when required.
If you would like to learn your legal options at no obligation, contact us today to set up a free consultation.