Awards & recognition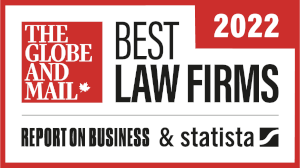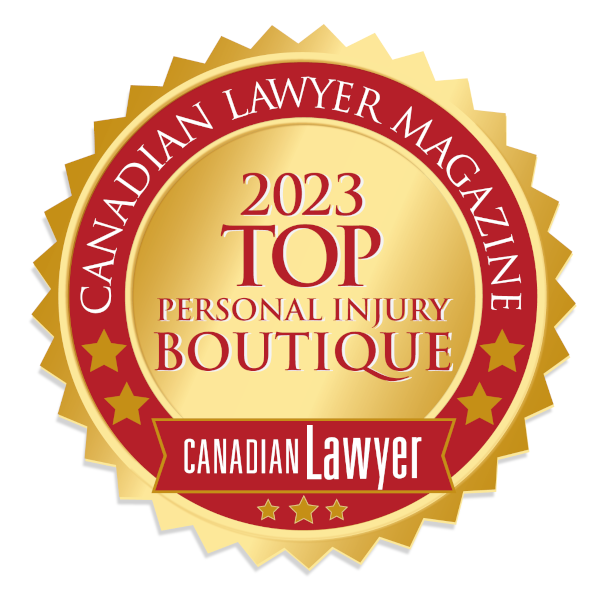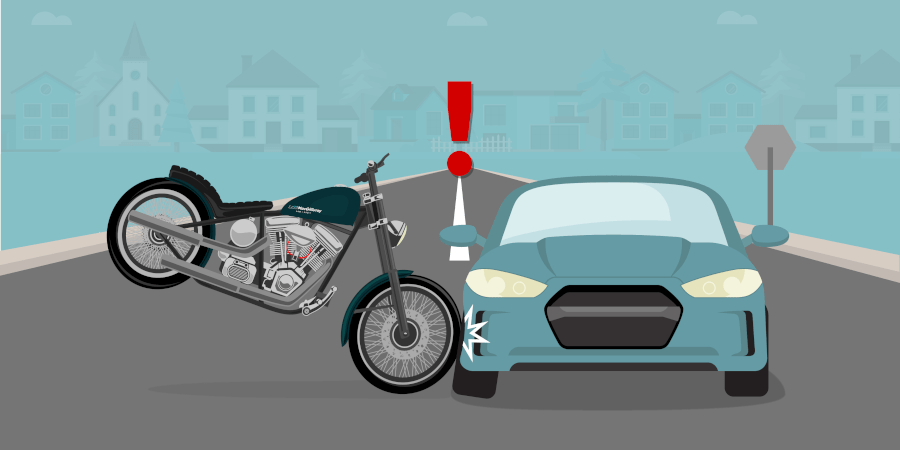 Suing after a motorcycle accident
In New Brunswick, where motorcycles are a popular mode of transportation and recreation, it's important to be aware of the risks and take necessary precautions when setting out for a ride.
For 30 years at MacGillivray Law, we've been helping people recovering from motorcycle accidents receive the compensation they deserve. If you or a loved one have been injured in a motorcycle accident, contact us today for a free consultation.
Matthew's story
Common questions about motorcycle accident injuries
Motorcycles are motor vehicles, and because of that, they are treated by the law the same as a car, truck, or any other motor vehicle on the road.
Visit our Motor Vehicle Accidents section for answers to common questions that apply to all motor vehicles, such as:
Motorcycle riders are required to have insurance just like drivers of other on-road vehicles. When an insurance company denies a motorcycle accident claim, or liability for the accident is in question, a personal injury lawyer can help you get the compensation you deserve.
Can you sue after a motorcycle accident?
Yes, in New Brunswick you can claim against the driver who caused your injuries after a motorcycle accident. First, you must prove the other party is at fault and then provide evidence of your injuries.
Can a motorcycle rider sue even if they are partially at fault for an accident?
Yes, if a motorcycle rider is partially at fault for an accident, they can still sue the other at fault driver. In New Brunswick, "contributory negligence" is used to determine liability and allocate responsibility between parties involved in an accident. Contributory negligence means that the court or insurance companies will assess the degree of fault for each party involved in the accident and assign a percentage of responsibility. If a motorcycle rider is found partially at fault, their degree of fault will be considered when determining the damages and compensation.
According to the Contributory Negligence Act, RSNB 2011, c 131, in situations where two or more individuals are at fault for causing damage or loss, the responsibility to compensate for the damage or loss is determined based on the proportion of fault attributed to each person. However, if it is not possible to establish varying degrees of fault considering all the circumstances, the liability will be equally divided among the parties involved.
If a motorcycle rider is found partially at fault for an accident, their compensation may be reduced by the percentage of fault assigned to them. For example, if the total damages amount to $100,000 and the rider is assigned 25% fault, their compensation may be reduced by 25%, resulting in a total award of $75,000.
The following case is an example of a motorcycle accident where the Court took contributory negligence into account.
In Parker v. Belzile, [1993] N.B.J. No. 410, Parker, the motorcycle driver, signaled his intention to turn left but failed to check his rear-view mirror and was rear-ended by the Defendant driver who was attempting to pass him. Parker suffered fractures to his arm, broken ribs, and a crushed ankle and missed 18 months of work. The Court attributed 40% of the fault to Parker, and therefore reduced his damages award accordingly.
If you believe you are partially at fault for a motorcycle accident, it is crucial to consult with an experienced personal injury lawyer. They can provide guidance, protect your rights, and help navigate the legal process to ensure your interests are properly represented. Book a free consultation to speak with our experienced motorcycle lawyers.
When is another driver at fault for a motorcycle accident?
Another driver is at fault when their substandard driving caused or contributed to the accident. The standard for driving in New Brunswick is determined by referencing the rules in the Motor Vehicle Act, SNB 1973, c M-17, and past case law.
Examples of where another driver could be at fault include:
Cars making left hand turns: Some drivers may not notice an oncoming motorcycle and proceed into their path of travel.
Distracted driving: Drivers engaging in activities such as texting, talking on the phone, or eating while driving can easily miss motorcycles on the road, leading to collisions.
Speeding: Excessive speed reduces the time drivers have to react to motorcycles, increasing the likelihood of accidents.
Failure to yield right of way: Drivers who fail to yield to motorcycles at intersections or when changing lanes are a significant cause of motorcycle accidents.
Impaired driving: Alcohol, drugs, or other substances impair a driver's judgment and reaction time, significantly increasing the risk of accidents involving motorcycles.
Improper driving for road or weather conditions: Hazards like potholes, loose gravel, or debris on the road can be particularly dangerous for motorcyclists, especially when drivers take action to avoid hazards without regard for nearby motorcyclists.
Inexperienced drivers: Motorcycles require specific skills and training to operate safely. Inexperienced riders may lack the necessary knowledge to navigate challenging situations.
What kind of injuries can someone in a motorcycle accident get compensation for?
A person injured in a motorcycle accident in New Brunswick is entitled to compensation from the driver who was at fault for the accident. Common injuries for which motorcyclists get compensated include:
Road rash
Serious fractures
Damage to internal organs
Because of the lack of protection to the rider, motorcycle collisions can tragically not only result in catastrophic injuries, but often also result in fatalities. When a loved one has passed away in a fatal motorcycle accident, an experienced injury lawyer can help the deceased's next of kin recover compensation from the negligent driver.
Are you entitled to no-fault or Section B insurance when you are in a motorcycle accident?
Yes, in New Brunswick, Section B no-fault benefits are mandatory and cover motorcycle accidents. Because motorcycles are considered motor vehicles under New Brunswick law, no-fault accident benefits – often called Section B – apply to individuals with motorcycle injury claims in the same way as they apply to those with traditional motor vehicle claims.
No-fault accident benefits are called 'no fault' because they apply to anyone with motor vehicle insurance, no matter which driver's negligence caused the accident. This is also the case for motorcycle accident claims – motorcycle riders involved in collisions are eligible for Section B benefits under their motor vehicle insurance policy. Section B expenses can potentially cover medical costs, lost wages, and other expenses related to your accident.
For a more comprehensive explanation of Section B benefits, please see our Section B Benefits section.
If you are in a motorcycle accident, how can you prove you are not at fault?
You can show you did your best to prevent or minimize the effects of the motorcycle accident by:
Showing photos of the protective gear you wore, including a helmet with eye protection
Demonstrating your conduct of regular safety in performance checks before riding
Practicing maneuvering skills in a private lot
Explaining awareness of the "invisible motorcycle" phenomenon (perceptual blindness to motorcycles)
Staying out of other drivers' blind spots
Avoiding lane splitting
Staying alert
Giving yourself time and space to react to dangerous situations on the road
Taking the steps above can prevent a motorcycle crash and eliminate the need for a personal injury lawyer altogether. However, if a motorcycle accident occurs, the injury lawyers at MacGillivray Law are ready to take on your legal claim and protect your interests.
Are there New Brunswick court cases about motorcycle accident injuries?
Yes, there are published court decisions in New Brsunwick where motorcyclists received compensation through the Courts. Keep in mind that each case is unique, and no two situations will be identical. If you've been injured in a motorcycle accident, it's important to get input from a lawyer. With the help of an experienced lawyer, most injury claims settle before they reach court.
In Edmondson et al. v. Edmondson et al., 2022 NBCA 4, Cory Edmondson took his 5-year-old son, Cole, for a motorcycle ride in the summer of 2010. To accommodate his son, Cory created a makeshift seat on the rear of the motorcycle using styrofoam, leather, and suction cups. However, the seat lacked a backrest, and Cole's legs couldn't reach the foot pegs. They set off on a single-lane highway in Fredericton, NB, with Cory driving at 75 km/hr in an 80 km/hr zone. Doreen Phillips, driving in the opposite direction, unexpectedly turned left across the path of Cory's motorcycle. Unable to avoid a collision, the motorcycle struck the rear of Phillips' car. Both Cory and Cole slid along the road while still strapped together and came to a stop under a vehicle following behind Phillips. Both Cory and Cole suffered severe injuries in the accident, with Cole sustaining a significant burn on his arm that resulted in nerve damage. Cory's actions amounted to blatant negligence, as he placed Cole on a motorcycle not designed for passengers and rigged a makeshift seat that violated Section 199(1) of the Motor Vehicle Act. Cory breached the standard of care and other safety provisions of the Act, exposing Cole to an unreasonable risk of harm. The lack of evidence supporting any necessity or emergency further supported Cory's liability. Cole's injuries were a direct result of Cory's negligence, and Cole was entitled to summary judgment against his father's insurance company for liability.
In McDonald vs. Martin, [2019] N.B.J. No. 111, Ms. McDonald claimed damages for injuries sustained in a motorcycle accident where she was a passenger on the motorcycle driven by Mr. Martin. Ms. McDonald suffered road burn and fractures to her pelvis, left elbow, and ribs in the accident. The court awarded Ms. McDonald $90,000 for general damages, $37,862 for past and future loss of income, $40,836 for loss of future pension, and $59,182.18 for past and future cost of care.
We represent people injured in motorcycle accidents in New Brunswick
Due to the lack of protection afforded by motorcycles, riders are particularly vulnerable to severe injury caused by accidents. Just like in other motor vehicle accidents, you may be able to receive compensation for your medical bills and medical treatment, lost income, loss of valuable services, and pain and suffering caused by a motorcycle accident. MacGillivray Law has 30 years of experience defending the interests of motorcycle accident victims and helping them get compensation from insurance companies. Contact our firm today for a free consultation and learn how we can fight for you.
Relevant legislation
Motor Vehicle Act, RSNB 1973, c M-17.
Contributory Negligence Act, RSNB 2011, c 131.
BOOK A FREE CONSULTATION
Have questions for our team?
What Our Clients Say... Reviews
"Okay, here goes. This Law Firm was absolutely amazing. They pulled a rabbit from a hat on my behalf, thank you so much guys."
"From my first meeting to my last meeting I was always treated with the greatest professionalism. All the staff are very polite and helpful."
"After being rear ended while stopped at a red light by a driver who was preoccupied with something else, I have been dealing with whiplash. I contacted MacGillivray Injury and Insurance Law. MacGillivray took care of everything and with ease…"
"My experience at was very positive from start to finish. Nicolle Snow was very professional and an excellent injury lawyer."
"I wish I could give this company more than 5 stars… Awesome law firm, friendly and with you every step of the way."
"Daniel Wood from MacGillivray Law took care of my insurance claims from not one, but two car accidents. Daniel worked hard, kept me well-informed, and ensured my settlements were well above what I had been initially offered."
"After being denied LTD on several occasions, I decided to hire MacGillivray Law. They are professional, thorough, and very caring.
They got my case resolved in less than a year and got a settlement I am happy with."
"Very happy with the staff and their tenacity, honesty, and communications while handling my claim. This firm came highly recommended by a friend, and for good reason – extremely professional and forthcoming with as much information as possible."
"In 2020 I was in a car accident. The team at MacGillivray Law was able to secure an amount that would take care of future treatments as well as adequate compensation for overall damages. I cannot thank them enough for making this process seamless and we will always be a MacGillivray Law family."
"MacGillivary Law are absolutely wonderful to work with! I would recommend their team to anyone that needs their services. And a special thank you to Madison Veinotte, who gave me hope, guidance and understanding when I needed it the most."
"From day one, I felt comfortable with Melanie at MacGillivray Law. She led the way with her expertise and knowledge, and I never felt pressured in any way. I am very satisfied with everyone that I dealt with." Reviews
Request a
Free Consultation
MacGillivray Law is a personal injury law firm with offices in Nova Scotia, New Brunswick, and Newfoundland and Labrador. We serve clients all across Canada.
If you cannot travel to one of our offices, we will accommodate your circumstances and travel needs. We can provide a consultation by phone, Zoom, or FaceTime, or travel to meet you in your home when required.
If you would like to learn your legal options at no obligation, contact us today to set up a free consultation.