Awards & recognition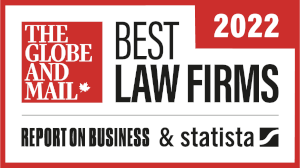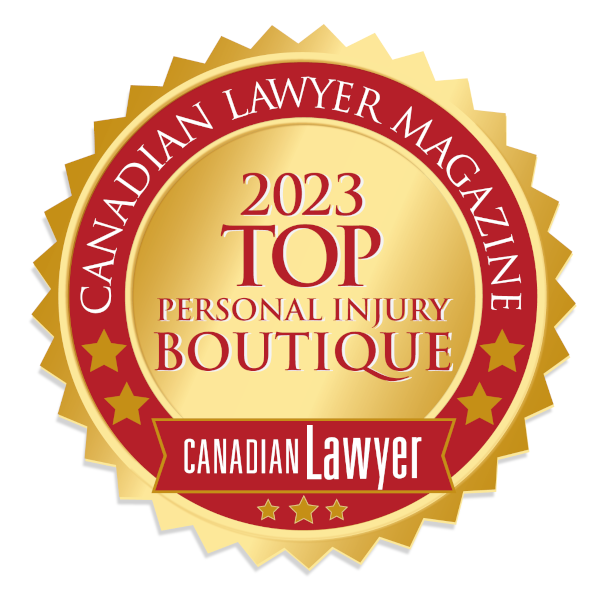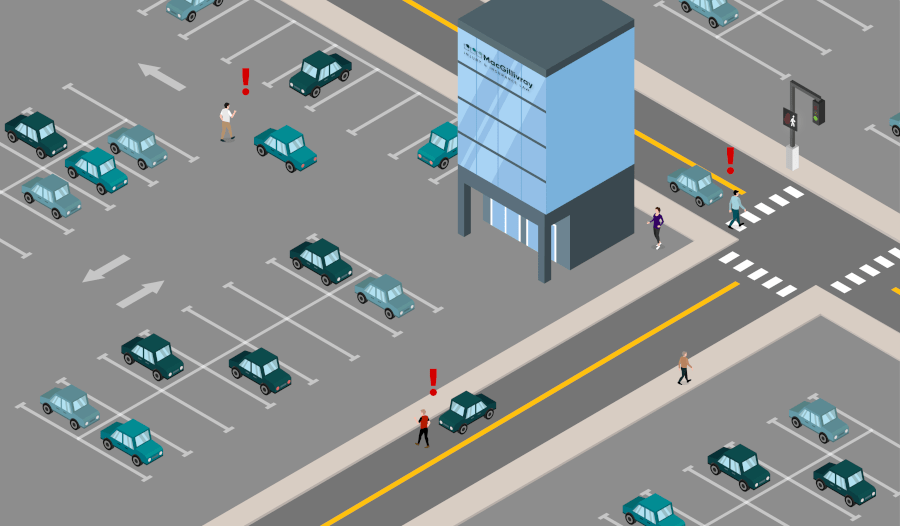 Pedestrians are vulnerable to danger on busy streets
Pedestrians and motor vehicles must abide by the rules of the road. However, pedestrians are in a vulnerable position relative to drivers. Because of the protection imbalance between a driver seated in a vehicle and a pedestrian, a collision can easily have catastrophic effects. It is important to ensure that drivers take seriously the duty to share the roadways, and pedestrians do their part to stay safe and visible.
Common pedestrian injuries
Some common injuries that we see arising out of pedestrian accidents, include:
After an accident, it is common to experience shock and not feel pain immediately. Some injuries may only present themselves days or weeks later. Following up with a medical provider is essential in ensuring that injuries are diagnosed and treated properly.
The law
In general, pedestrians have the right of way at crosswalks, and motor vehicles have the right of way elsewhere on streets.
Crosswalks can be marked or unmarked. Marked crosswalks should be clearly labelled for drivers and pedestrians, using painted white lines. In some cases, crosswalks have lights and traffic signals that dictate the right of way. Unmarked crosswalks exist at every intersection.
The general rules for determining who has the right of way between a pedestrian and a vehicle are as follows:
Where there are no traffic signals, and a pedestrian is at an intersection (unmarked or marked crosswalk), the pedestrian has the right of way.
At an intersection controlled by traffic signals, pedestrians must obey the same signals as drivers travelling in the same direction.

So, where there is a yellow or red signal, a pedestrian should not start to cross
When there is a green signal, pedestrians have the right of way over all vehicles
If it changes to yellow or red while a pedestrian is crossing, they have the right of way to continue crossing safely
Where there are "walk signals" pedestrians have the right of way when they are illuminated. They should not enter the crosswalk if "don't walk" is illuminated.
What a pedestrian can do after being hit by a vehicle
After being hit by a car, truck, bus, or any other motor vehicle, you may be suffering from severe acute injuries that prevent you from gathering information at the scene of the accident. Or, you might be shocked by what just happened and leave without making any attempt to speak with the driver of the vehicle that hit you.
The best course of action after a pedestrian accident, whether you are the pedestrian, the driver, or a witness, is to remain on the scene and call emergency services to ensure the proper care is administered and the incident is documented by the police.
Depending on the severity of the injuries, a pedestrian who has been hit, or witnesses to the incident, should gather as much information as they can about the accident. This includes the name, contact information, and insurance policy details of the driver, and make and model of the vehicle involved. Where a witness is involved, they should provide their name and contact information to the police so they can be contacted if needed. Photos of the location, vehicle, and injuries can be valuable in determining fault for the accident. The moments after an accident are critical for establishing a record of what occurred, and documenting the parties involved in the event that legal action arises.
After the initial event occurs and the injured party seeks medical attention, it is useful to consult with a lawyer who has experience handling claims where a pedestrian has been struck by a vehicle. There is a time limit on how long someone has after an accident occurs and when they must begin a lawsuit. This is called a limitation period. For a typical pedestrian accident, this time period is 2 years, however, certain factors can change this time period. There may be other time limits relating to your insurance policy and depending on the province in which the accident occurred.
BOOK A FREE CONSULTATION
Have questions for our team?
Request a
Free Consultation
MacGillivray Law is a personal injury law firm with offices in Nova Scotia, New Brunswick, and Newfoundland and Labrador. We serve clients all across Canada.
If you cannot travel to one of our offices, we will accommodate your circumstances and travel needs. We can provide a consultation by phone, Zoom, or FaceTime, or travel to meet you in your home when required.
If you would like to learn your legal options at no obligation, contact us today to set up a free consultation.