Awards & recognition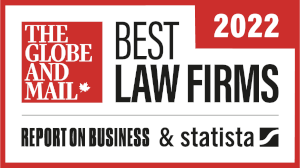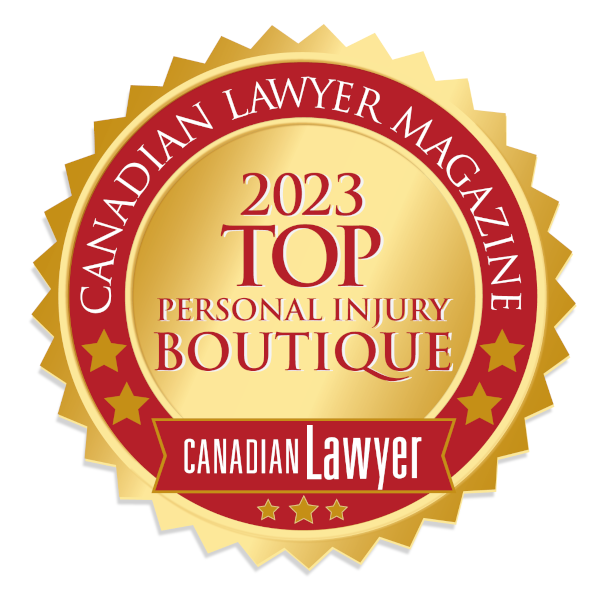 For 30 years, our team of personal injury lawyers has been dedicated to assisting Islanders involved in motor vehicle accidents, ensuring that they receive fair compensation for their injuries.
Following a car accident, you may be wondering: is a personal injury lawsuit worth pursuing? And how could a car accident lawyer assist with my personal injury claim?
Insurance companies maximize their profits by minimizing the payouts they make to injured people in insurance claims. The adjuster's first offer is not always the highest, because of a lack of evidence, leading to an undervalued claim. Although the legal process may take time, a strong case and the threat of courtroom litigation can compel an insurance company to offer a fair settlement. Most cases, in fact, are settled outside of court. An experienced personal injury lawyer will advocate for you and ensure that you are fairly compensated for your accident injuries.
There are two insurance companies involved when a motor vehicle accident occurs. One is your insurance company, the Section B automobile insurer. The other insurance company is for the at-fault driver, and is called the Section A insurer. Your relationship to both of these insurers will be very different.
What if my insurance company is the same as the at-fault driver's insurance company?
As insurance companies merge, and large insurers acquire other automobile insurance companies, it may be that one insurer ends up owning a lot of the market. This can result in the same insurer being on both sides of a car accident claim – meaning that your insurer may be the same as the at-fault driver's insurer.
If your insurer is the same as the insurer for the at-fault driver, there are some things to keep in mind. The insurance company, even though it represents both you and the at-fault driver in some capacity, should keep your file and information separate from the at-fault driver's file and information. Even though your adjusters work for the same insurer and may even work in the same building, they should not share any information between themselves, and they should not discuss your case.
It is important to understand that Section A, the at-fault driver's insurer, is your adversary, and has no obligation to do anything for you until a judge orders them to. Section B, your insurer, is in a contract with you and owes you a duty of good faith – this includes helping you to receive any benefits for which you are eligible under your insurance policy.
Our team of personal injury lawyers will help you understand the mechanisms of motor vehicle insurance in Prince Edward Island, the legal process, and the types of insurance benefits available. We will act as your committed representative in negotiations with the insurance adjuster and, if necessary, file an injury lawsuit. We will step in and fight for you until you receive the benefits you deserve. Contact us today for a free consultation.
What should I do immediately following a car accident?
If another driver has injured you in an accident, take the following actions to protect your right to recover compensation and medical benefits: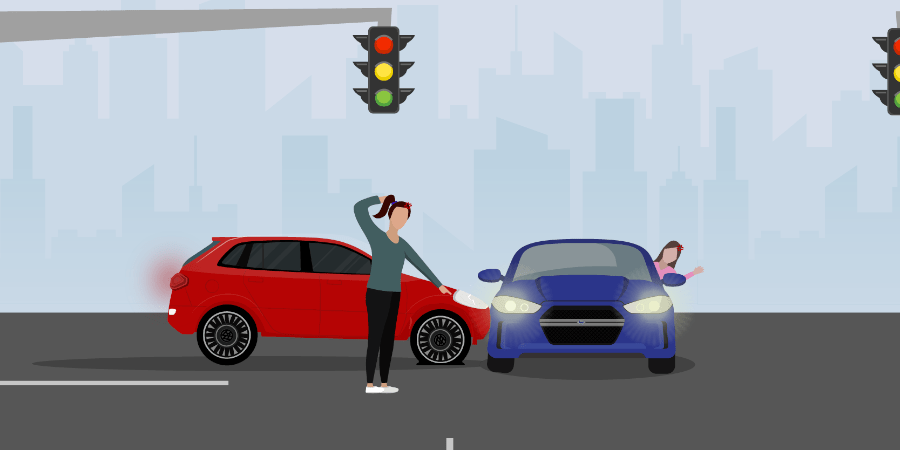 Call 911.
If you do not call 911, still report the accident to the police.

According to Section 232 of the Highway Traffic Act, RSPEI 1988, c H-5, if a car accident results in injuries, property damage exceeding $2000, or if an involved vehicle is motionless on the highway, everyone who is party to the accident must contact the police or RCMP. Calling the police can also be helpful in your personal injury claim, as a police report can be used as evidence to back up your case.

Gather information from the other driver and witnesses.

While at the accident site, obtain as much information as possible. Ensure that you exchange insurance information and record the names, addresses, and phone numbers of all parties involved in the car accident, including witnesses. If you can, take a photo of the other driver's license plate and insurance card. Should the situation arise where the other driver is uninsured or flees the scene (in a hit-and-run), there are still legal options available to you.

Record the facts of the accident.

Record as much detail about the car accident scene as you can, including the time, date, and location of the accident, the speed and direction of travel, and the weather and roadway conditions. Additionally, describe the type of motor vehicle collision (e.g., T-bone collision, a rear-end collision, side swipe collision, collisions with objects or animal, left turn collision, vehicle rollover, recreational vehicle collision, cyclist collision, pedestrian accident, or a different type of collision). A sketch of the accident scene that illustrates how the vehicles were travelling, road names, and any traffic control (e.g., stop sign, slow zone) can likewise be useful.

Take photographs.

Photos of your injuries can help in recording the damages that resulted from the accident. If possible, also take photos of the accident scene that include the vehicle and surrounding property damage – and if you can, do this before any vehicles that were involved in the accident are moved.

Visit your healthcare providers 

Whether your injury is serious or relatively minor, seek appropriate and timely treatment from a healthcare professional – such as the hospital, your family doctor, or a walk-in clinic – following the car accident. If you decide to pursue a personal injury lawsuit, your treatment history is important evidence for your case. Where your doctor advises any medical treatment, it is best to follow their orders to aid in your recovery. You have the option to request compensation for any expenses that were paid out-of-pocket as part of your recovery, including medical costs.

Notify your insurance company 

Report the car accident to your adjuster. If you are seeking coverage for a damaged vehicle, you will need to provide your insurer with the police report number. You can arrange treatment for your injuries, like physiotherapy or massage, under your insurance policy.

Seek legal advice from a car accident lawyer

If another driver has injured you in a car accident, ensure that before you give a statement to an insurance adjuster or accept their settlement, you speak to an experienced car accident lawyer. At MacGillivray Injury and Insurance Law, we offer a free consultation during which we review the facts of your case (such as medical evidence), assess any settlement offers, and explain your legal options.
Do I have to make a statement to my insurance company?
Statements to the insurer for the at-fault driver
It is best to speak with an injury lawyer before complying with the at-fault driver's insurer's requests for a written or oral statement. Making a statement to the at-fault driver's insurer is not obligatory. The at-fault driver's insurer is your adversary in the legal process. They have no legal obligation to help you, and no obligation to provide you with compensation. Their obligations rest with their stakeholders and the insured third party, not with you.
Insurance companies can use any statement you give following an accident to undermine your claim, so it is vital to be careful with what information you provide. While transparency and truthfulness with your insurance company are important, insurance adjusters can misconstrue parts of your statement and interpret them in ways you did not intend, to portray you as untruthful and undervalue your claim. A car accident lawyer will advise you throughout the legal process and communicate with your insurer on your behalf. Schedule a free consultation with our injury lawyers to learn your rights.
Should you choose to make a statement to either insurance company, here are some helpful tips:
Answer solely the questions asked – don't offer additional information.
If you are unsure of an answer, clearly state "I don't know."
Stick to the basics of the accident.
Don't admit to fault for the accident.
Do not exaggerate your injuries or the problems caused by your injuries, but also do not downplay your injuries.
Refrain from agreeing to a settlement without consulting with a lawyer to discuss your options, or at least until you are able to perform some research.
Keep it simple.
Statements to your insurer
Your insurer is also called the Section B insurer. If you are injured in a car accident, the contractual relationship between you and your insurer means that you owe one another certain duties and obligations. One of your duties is to make sure that the insurer has the information that they need to adjust your claim. If your Section B insurer wishes to speak to you about the accident or your injuries, you are obliged to cooperate with them if you wish to remain entitled to any Section B benefits.
How to prove who is at fault for a car accident in Prince Edward Island?
In injury law, establishing fault in a car accident falls under the principles of negligence. Negligence refers to when an individual fails to exercise reasonable care, leading to injuries or harm. In the situation of a car accident, you must prove that someone's driving contravened motor vehicle legislation, or was otherwise substandard. To prove negligence, four criteria must be proven:
A duty of care is owed: A duty of care is a legal responsibility to act reasonably and avoid harming others through your acts or omissions. All motorists owe each other a duty of care; they are all held to the same standards in keeping everyone safe on the roads.
A breach of standard of care occurred: Prince Edward Island traffic rules and the expectation of how a reasonable person would behave determine the standard of care. If a driver fails to comply with traffic rules or does not fulfil this expectation of driving with "reasonable care," then they are in breach of the standard of care. Driving through a stop sign, for example, would constitute a breach of the standard of care.When deciding whether another driver breached the standard of care, courts will review evidence such as testimony from drivers involved in the accident, witness testimony, police reports and whether charges were laid, accident reconstruction specialists' reports, and footage from surveillance cameras or cell phones.
Causation: To prove causation, you must prove that the actions or inactions of the party at fault caused the other party's injuries.
Damages: Damages (i.e. losses, financial or otherwise) must have resulted from the accident. Loss of income, medical care costs, and general pain and suffering would be considered damages. Without damages, there is no claim.
The following case law example of a car accident that took place in Prince Edward Island illustrates what an instance of negligent driving could look like:
In Durant v. Tweel, 1975 Carswell PEI 52, the plaintiff and defendant, Durant and Tweel respectively, were out to eat in Summerside with a group of friends. Tweel offered to drive some of the group home, including Durant. However, part-way through the drive, Tweel began driving above the speed limit. According to the passengers, he was driving around 50-60 miles per hour. The passengers begged Durant to slow down, but he only laughed and drove faster the more they pleaded. In addition to speeding, Durant was also "zigzagging" from one side of the road to the other. The group became very distressed: some of the passengers were crying, and many were shouting at Durant. The vehicle was driving on a roadway in Victoria Park in Charlottetown Harbour when Durant crashed into a fence, injuring himself and some of the passengers. Because of Durant's speeding and swerving, the court determined that Durant was guilty of gross negligence. He had breached the standard of care by driving recklessly and failing to comply with the speed limit.
What if you are partially at fault for a car accident injury in Prince Edward Island?
Sometimes it is impossible to assign fault solely to one party involved in a car accident. In certain situations, the injured party can be found partially at fault for their own injuries. The injured party is considered contributorily negligent if they have done or failed to do something that contributed to their injuries, and thus they are partially at fault. Failing to wear a seatbelt, for example, is a common factor that leads to a finding of contributory negligence under Prince Edward Island injury law. The Judge will determine the amount of contributory negligence that ought to be applied based on all the circumstances of the case and past case law decisions (called precedents).
The following is a car accident case from Prince Edward Island that provides an example of contributory negligence.
In Wallace v. Arsenault, 1972 CarswellPEI 44, William Wallace, his wife Elizabeth, and their infant son were driving along Western Road in Prince County, Prince Edward Island. The defendant was driving on the same road, but on the wrong side. He had worked a fourteen-hour shift and stopped at a bar to drink a bottle of beer before driving, leading him to briefly fall asleep at the wheel and drift into the wrong lane. He then collided with the Wallaces. The family suffered extensive injuries as a result of the accident. However, the court apportioned 30% liability to the plaintiffs, reasoning that Mr. Wallace should have come to a stop when he saw the approaching car. In this case, then, the plaintiffs were contributorily negligent for the accident. But despite their partial liability, the Wallaces still received $40,141.80 in damages: 70% of the total amount they could have received.
Experienced personal injury lawyers will work to reduce the impact of contributory negligence on your insurance claim. Book a free consultation to learn more about the law of fault and our legal services.
How long do I have to file a car accident lawsuit in Prince Edward Island?
If you are injured in a car accident in Prince Edward Island, you have two years to file a claim with the Court as dictated by the Statute of Limitations, RSPEI 1988, c S-7. This deadline can potentially be extended in special circumstances, however it is best to assume that you only have two years to file your lawsuit.
Some exceptions to the two year limitation include: if someone is under the age of majority at the time of the accident, the time limit does not begin until they reach the age of majority; and, if someone is disabled to the point that their mental capacity is compromised, the two year time limit may not apply to them.
There are multiple potential benefits to hiring a lawyer early on after suffering injuries in a car accident:
The lawyer can file your claim with the Court, preserving your legal rights.
The lawyer will gather all of the information necessary for your claim, including your medical records, treatment charts, police reports, and narrative reports from your treatment providers.
The lawyer can assist you in your Section B claim for benefits relating to lost wages or medical expenses.
The lawyer can help you decide if and when to provide a statement to the Section A insurer, and can help you prepare for your statement and attend the statement with you.
In more serious cases, the lawyer can get special reports from independent physicians – called independent medical examinations – to get further opinions and treatment suggestions related to your injuries.
The lawyer can retain experts such as engineers, actuaries, therapists, psychologists, and others, to prove fault in your claim or to further explain the consequences of the accident.
The lawyer will make themselves aware of current case law and Court decisions on cases with circumstances similar to yours.
The lawyer can provide an overview of risks and benefits related to settling or continuing with the legal process, at any time in your case.
If you are disabled, the lawyer can help you access further accident benefits.
If you've been injured in a car accident and would like to learn more about the limitation period applicable to your claim, schedule a free consultation.
How much is my car accident injury worth?
The severity of your injuries is a major factor in assessing the value of your claim. Similar to how car accidents range in severity, from a minor accident such as hitting a parked car to a serious accident like a head-on collision, our clients' injuries also range in severity. We represent clients with less severe physical injuries like whiplash and soft-tissue injuries, serious injuries such as broken or fractured bones, and severe injuries such as traumatic brain injuries, paraplegia and quadriplegia. Additionally, our injury lawyers assist people who suffer from chronic pain and psychological injuries, such as post-traumatic stress disorder, following a car accident. Attending treatment is important for accident victims pursuing personal injury claims because the medical records are critical to proving the extent of your injuries.
A personal injury lawyer will assess your damages and fight to protect your right to the compensation you deserve.
Calculating damages
When evaluating a motor vehicle accident claim, there are various types of compensation, referred to as "heads of damages," that you can seek to recover from the at-fault party. The purpose of damages is to compensate you for anything you've lost because of the injuries sustained in the car accident. Personal injury lawyers will assess each head of damages to determine if it is applicable to your case.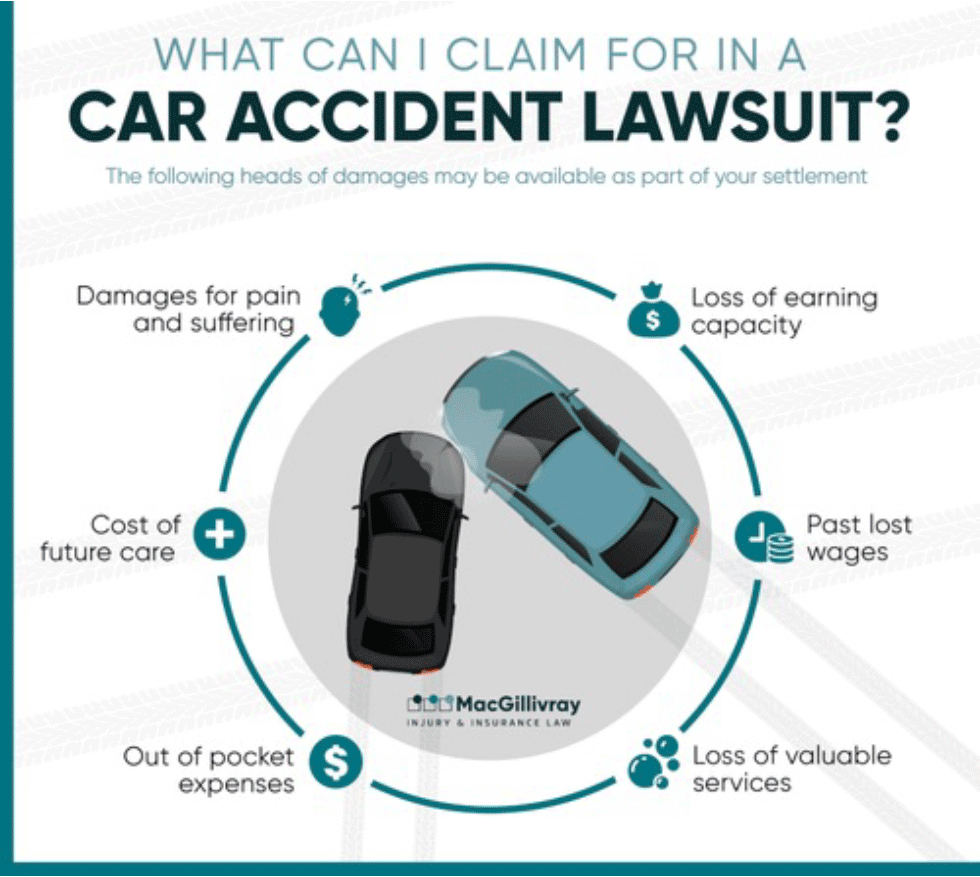 Possible damages that you can claim for motor vehicle accidents include lost wages for time missed from work, reduced future earning capacity, out-of-pocket medical expenses, future medical care costs, housekeeping expenses, and general pain and suffering (called "general damages") resulting from the car accident. To see a full explanation of each head of damage, including examples of past general damage awards for various types of injuries, see our General Damages Guide. Additionally, our Injury Claim Calculator provides information about the factors a personal injury law firm would use to assess your claim. Ultimately, the outcome will depend on what happened specifically in your case.
The minor injury cap
With injuries that are less severe, your claim for general damages may be subject to Prince Edward Island's minor injury cap. Accident lawyers can assess if the minor injury cap is applicable to your case. If your accident took place in 2023, for example, the minor injury cap in Prince Edward Island at that time is $9,094.
Section B insurance benefits
If you've been involved in a motor vehicle accident in Prince Edward Island, you may be entitled to Section B no-fault insurance benefits provided under your own insurance policy. These benefits cover reasonable and necessary medical expenses, coverage towards your lost wages, housekeeping benefits, and funeral and death benefits in the event of the death of a loved one. Section B no-fault insurance benefits are available regardless of who is liable for the accident.
Don't settle for less
Contacting a law firm experienced in personal injury law is the best way to ensure that you receive fair claim compensation. Car accident lawyers will assess the circumstances of your motor vehicle accident and the extent of your injuries, collect all the necessary evidence and expert reports, and review applicable case law to determine a fair value for your insurance claim. Book a free consultation with our personal injury lawyers to protect your rights.
How does car insurance work in Prince Edward Island?
There are four Sections of insurance under Prince Edward Island's Insurance Act that you may interact with when dealing with a motor vehicle accident claim: A, B, C, and D. Each of these four Sections has a specific purpose in helping you recuperate costs in a motor vehicle accident claim. An experienced personal injury law firm will ensure you receive the compensation that you are entitled to.
Section A of the Insurance Act pertains to situations in which an at-fault driver has injured you. You can file a Section A insurance claim against an at-fault driver to recover damages for your injuries.
Section B are mandatory accident benefits provided under your own insurance policy or that of the driver whose vehicle you were in as a passenger during the accident. These "no-fault" benefits are available regardless of who is at fault for the accident. Section B includes coverage for some medical and rehabilitation expenses, an amount designated for your lost wages to support financial security, housekeeping benefits, and funeral and death expenses when loved ones pass away as a result of an accident. Learn more about Section B benefits in PEI.
Section C covers the expenses of any damage your vehicle sustained during the accident.
Section D applies in cases where you are injured because of an uninsured or unidentified driver. This section could apply for a hit and run, for instance. Learn more about Section D insurance here.
Other types of motor vehicle collisions
Our legal team represents injured people in a wide variety of auto accidents – not exclusively car accidents. In Prince Edward Island, you are entitled to compensation for all accident-related injuries involving an "automobile" as defined by the Insurance Act. In addition to car accident claims, our experienced personal injuries lawyers can assist with claims related to truck accidents, bicycle accidents, motorcycle accidents, pedestrian accidents, and off-road vehicle accidents, such as ATVs, boats, and snowmobiles.
Book a free consultation
We've helped thousands of accident victims secure fair compensation for their injuries. We serve people across PEI from our offices in New Glasgow and Moncton. If you cannot travel to meet us in person, we travel to meet with seriously injured people across the Island. We also meet by phone and virtually.
Rather than bill an hourly rate, our law firm works on a contingency fee basis, which means that our fees are deducted as a percentage of the winning award or settlement. You won't pay anything until your claim is resolved. Contact us today to learn more.
BOOK A FREE CONSULTATION
Have questions for our team?
What Our Clients Say... Reviews
"Okay, here goes. This Law Firm was absolutely amazing. They pulled a rabbit from a hat on my behalf, thank you so much guys."
"From my first meeting to my last meeting I was always treated with the greatest professionalism. All the staff are very polite and helpful."
"After being rear ended while stopped at a red light by a driver who was preoccupied with something else, I have been dealing with whiplash. I contacted MacGillivray Injury and Insurance Law. MacGillivray took care of everything and with ease…"
"My experience at was very positive from start to finish. Nicolle Snow was very professional and an excellent injury lawyer."
"I wish I could give this company more than 5 stars… Awesome law firm, friendly and with you every step of the way."
"Daniel Wood from MacGillivray Law took care of my insurance claims from not one, but two car accidents. Daniel worked hard, kept me well-informed, and ensured my settlements were well above what I had been initially offered."
"After being denied LTD on several occasions, I decided to hire MacGillivray Law. They are professional, thorough, and very caring.
They got my case resolved in less than a year and got a settlement I am happy with."
"Very happy with the staff and their tenacity, honesty, and communications while handling my claim. This firm came highly recommended by a friend, and for good reason – extremely professional and forthcoming with as much information as possible."
"In 2020 I was in a car accident. The team at MacGillivray Law was able to secure an amount that would take care of future treatments as well as adequate compensation for overall damages. I cannot thank them enough for making this process seamless and we will always be a MacGillivray Law family."
"MacGillivary Law are absolutely wonderful to work with! I would recommend their team to anyone that needs their services. And a special thank you to Madison Veinotte, who gave me hope, guidance and understanding when I needed it the most."
"From day one, I felt comfortable with Melanie at MacGillivray Law. She led the way with her expertise and knowledge, and I never felt pressured in any way. I am very satisfied with everyone that I dealt with." Reviews
Request a
Free Consultation
MacGillivray Law is a personal injury law firm with offices in Nova Scotia, New Brunswick, and Newfoundland and Labrador. We serve clients all across Canada.
If you cannot travel to one of our offices, we will accommodate your circumstances and travel needs. We can provide a consultation by phone, Zoom, or FaceTime, or travel to meet you in your home when required.
If you would like to learn your legal options at no obligation, contact us today to set up a free consultation.