Awards & recognition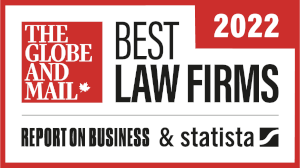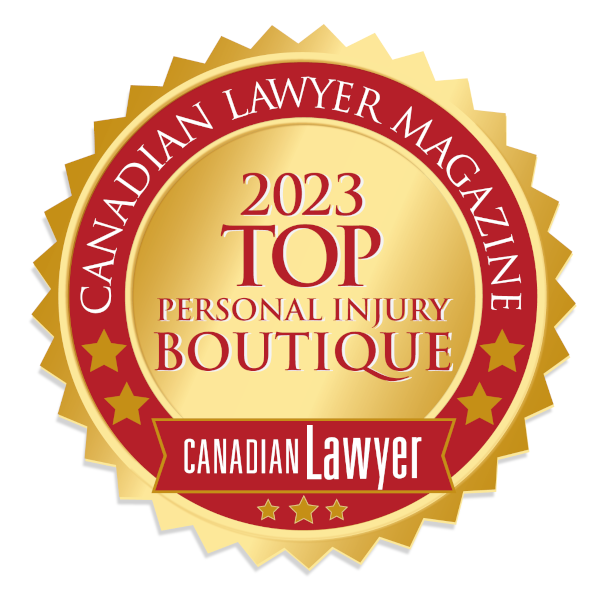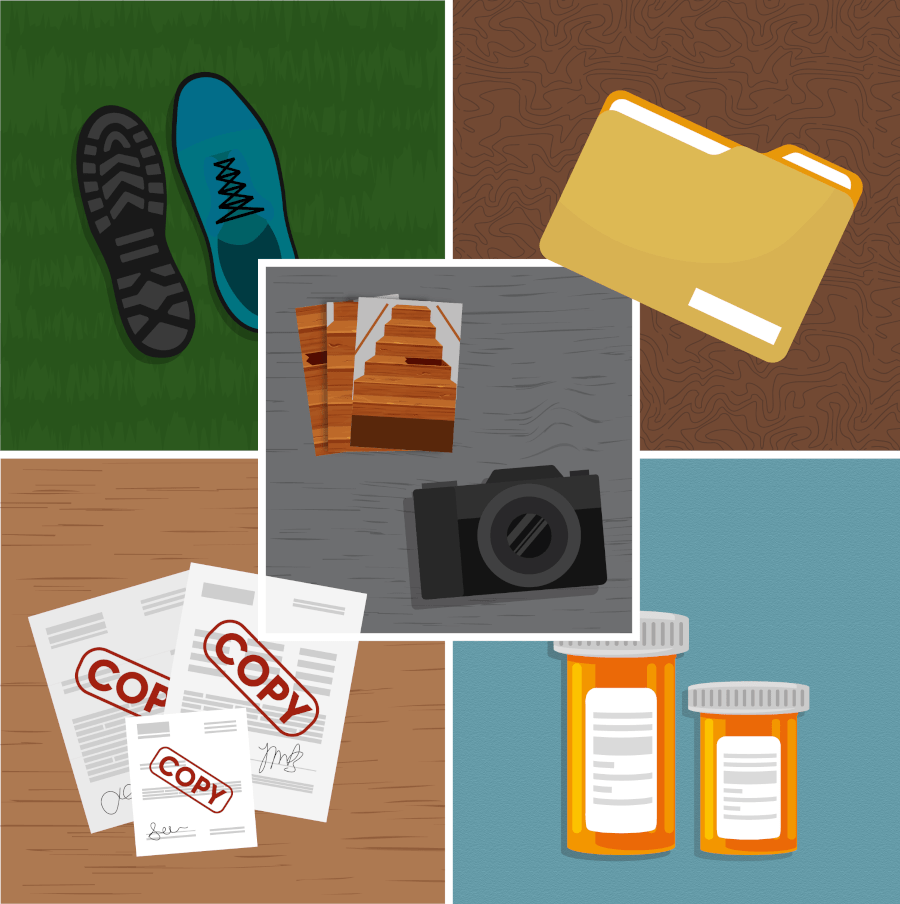 Can I sue after a slip and fall accident in Newfoundland and Labrador?
When you are injured on public or private property due to someone else's negligence, you can sue for compensatory damages. Common types of "slip and fall" claims may include accidents caused by any of the following:
Slippery or wet floors due to spills or cleaning
Icy sidewalks, driveways, or front steps
Cracks or potholes in the pavement
Uneven surfaces
Improper or missing handrails on stairs
Poorly built steps or stairs
Bad lighting
Unsecured or torn carpets
If you've been injured in a slip and fall accident caused by someone else's negligence, contact our team for a free consultation.
How do you determine who is at fault for a slip and fall injury?
In Newfoundland and Labrador, while there isn't specific "occupier's liability" legislation like in Nova Scotia or Prince Edward Island, general negligence principles apply. Property owners are obligated to keep their premises safe. If they fail to do so, and this failure results in foreseeable harm, they can be held liable.
The standard of care is the level of caution a property owner should exhibit in specific situations. In Newfoundland & Labrador, this standard comes from the common law of occupier's liability and general negligence principles.
Key considerations in establishing if a property owner met the standard of care include:
Efforts made by the property owner to alert individuals about potential hazards.
Whether the property owner knew the person was on the property.
The reasonable expectation for the property owner to guard against the risk.
The injured party's capacity to recognize and understand the danger.
To prove liability, the injured individual's lawyer must demonstrate that the property owner didn't meet the required standard of care and that this negligence led to the injury.
In  Stacey v. Anglican Churches of Canada, 1999 CanLII 18933 (NLCA),  the Newfoundland and Labrador Court of Appeal confirmed that a property owner's duty of care to a lawful visitor on their premises is to take care that is reasonable in the circumstances. This means that the property owner must ensure that the people on the property will be reasonably safe when using the premises for the purposes for which the property owner invited them onto the property.
In Gallant v. Labrador City-Schefferville (Diocese of), 2001 NFCA 22, the Newfoundland and Labrador Court of Appeal reiterated the test in Stacey, and the Court set out the following principles:
Property owners have an obligation to ensure that people who enter their property are reasonably safe;
The injured party has the burden to prove that the property owner failed to meet the standard of reasonable care (you must point to the property owner's act or failure to act that caused your injury);
To avoid liability, the property owner must show that they have a regular regime of inspection, maintenance, and monitoring that is sufficient to achieve a reasonable balance between what is practical in the circumstances and the dangers to those lawfully on the property;
The property owner is not a guarantor or insurer of the safety of the persons coming on their premises.
In Godden v. Wal-Mart Canada Corp. 2008 NLTD 2, the court applied the test from Stacey. Here, Wal-Mart did not meet the standard of care owed to Ms. Godden because it did not clean the spill at the customer service desk.
A personal injury lawyer will assess the case facts and determine if you have a right to compensation for your injury. Book a free consultation today.
How do I prove someone was at fault for my injury?
To prove someone else was at fault for your fall, you should gather evidence that strengthens your case. You should immediately photograph where you fell, capturing both close-up and broader views, and ensure the photos reflect conditions during the fall. Wearing proper footwear can further show the fall was not your fault, so you should keep the footwear you were wearing at the time of the fall. Seek medical attention promptly and for as long as it is needed, whether it's emergency care or a visit to your doctor, to document your injuries. Also, keep all related receipts, like those for treatment or medications.
A personal injury lawyer will navigate the legal process and ensure you've collected adequate evidence.
How can Occupiers prevent slip and fall accidents from occurring?
There are several ways to protect people from being injured on a property. The following list is not exhaustive:
Ensuring warnings of any potential dangers are visible.
Ensuring premises are lit.
Ensuring walkways are clear.
Repairing any potholes, uneven thresholds, and damaged stairs and railings.
In the winter, ensuring safety salt is spread to avoid ice-covered surfaces.
Failure to take reasonable measures to protect visitors to a property can result in a civil lawsuit for negligence if someone is injured.
How much is my slip and fall injury claim worth?
In a slip and fall injury claim, you can be awarded financial compensation, called "damages" under the following categories:
General damages for pain and suffering
Loss of housekeeping and valuable services
Cost of future care
Past lost wages
Diminished earning capacity
Special damages for anything you paid for out of pocket
You can use our Injury Claim Calculator to learn more about how a claim is evaluated. Learn more about General Damages by reading our guide.
The amount of money awarded under each category depends on the loss incurred because of your injury. Some common injuries that arise from falls include:
Concussions
Nerve damage
Damage to internal organs
Chronic pain
Neck, back, and spinal cord injuries, such as herniated discs
Shoulder dislocation
Muscle strains
Keeping an organized record of your appointments, time missed from work, injury-related limitations, and any money spent because of the injuries sustained in the fall is valuable information in building your case. These incurred costs can increase the amount of money you are awarded in a claim for personal injury.
Since each claim is unique, the best way to get an accurate valuation of your claim and maximize your award is to speak with an experienced personal injury lawyer.
How long do I have to sue after a slip and fall accident?
In Newfoundland and Labrador, you must file a personal injury lawsuit within two years of date of the accident. However, there are conditions that can shorten or extend this deadline. For example:
If the injured party is a minor, the limitation period is extended.
If the property is owned by a municipal, provincial, or federal government, you may have to notify them of your intention to sue earlier than the two-year deadline and the limitation period may be shorter than two years.
Although you may have two years to file a personal injury lawsuit, you should speak to a lawyer as soon as possible after an accident to make sure that time-sensitive evidence is collected, like photos of the dangerous property conditions, security video footage, or witness statements. If you delay, this evidence may be lost or obstructed, making it more difficult to prove negligence.
An experienced personal injury lawyer has a thorough understanding of the laws and limitation periods that apply to slip and fall accidents.
Do you need a lawyer for your slip and fall claim, and how much does it cost?
Insurance companies often aim to minimize payouts after a slip-and-fall incident. Having a lawyer means they'll handle communications with insurers, gather necessary evidence, assess medical expenses, negotiate settlements, collaborate with experts, and ensure your interests are prioritized while you recover.
We operate on a contingency basis. You only pay when you receive a settlement or win at trial, with our fees being a percentage of that award. We cover upfront costs, like expert reports, to maximize your claim's value. Before your case settles, you'll know the net amount you'll receive in your pocket. If your claim doesn't succeed, you pay nothing.
Learn more about the benefits of hiring a personal injury lawyer.
Where can a slip and fall accident occur?
A slip and fall accident can happen almost anywhere. However, there are common places where a slip and fall accident is more likely to occur, some of which include:
Parking lot
Hotel
Restaurant or nightclub
Workplace
Staircase in residential or commercial building
Entertainment establishment
Driveway or walkway
Gas station
Swimming pool
Nursing home or assisted living facility
Amusement park
Medical treatment facility
Escalator or elevator
Publicly owned space like sidewalk or street
Can I sue if I slip and fall in a store?
If you slip and fall in a store due to its negligence in maintaining a safe environment, you may pursue legal action. In fact, slip and fall incidents are quite common. For context, over 42,000 workers face injuries from falls annually, and this doesn't even account for customers.
The following slip and fall cases demonstrate outcomes where the injured party won damages in court. While many personal injury claims settle outside court, lawyers often refer to case law to negotiate favourable settlements for their clients.
Norman v. Sobey's Stores Ltd., 1990 CanLII 7209 (NL SC): Ms. Norman was walking slowly through a Sobey's store on Ropewalk Lane when she slipped and fell on something shiny, possibly ice or plastic wrap. The Court found that Sobey's was liable since they ought to have known of the hazard and addressed it accordingly. The Court awarded damages to Ms. Norman.
Marche v. Empire Co. Ltd., 2000 CanLII 3521 (NS SC): Ms. Marche slipped on a grape in a grocery store, injuring her tailbone and lower back. The store was deemed responsible since it knew about frequent produce spills yet lacked precautions like mats, warning signs, or proper cleaning. Consequently, the store was found entirely liable for her injuries.
Lawson v. Costco Wholesale Canada Ltd., 2010 ONSC 360: Ms. Lawson sued Costco after slipping on a piece of lettuce that had fallen from a Caesar salad display, injuring her shoulder, leg, and hip. Her lawsuit was successful because Costco failed to follow its maintenance system, and the store could not prove that the employees had cleaned the floors to remove hazards.
Legood v. Atlantic Wholesalers Ltd., 2002 NBQB 41: Ms. Legood sued Atlantic Wholesalers after she slipped and fell in a pool of watermelon juice while shopping in the store. She was successful because Atlantic Wholesalers could not show that its employees had followed the maintenance plan and checked the floor areas to remove hazards.
Can I sue for a slip and fall accident at a rental property?
If you slip and fall at a rental property due to the owner's negligence in ensuring a safe environment, you can pursue legal action. Typically, if the landlord is found liable, their insurance company would be responsible for compensation. While many claims are settled outside of court, lawyers often reference case law to negotiate favourable settlements.
For instance, in Hunter v. Anderson, 2010 BCSC 1591, Ms. Hunter, a tenant, injured her elbow necessitating surgery after slipping on black ice on her apartment stairs. She was deemed 75% liable since she wore inadequate winter footwear and had agreed to handle snow removal in return for reduced rent. The landlord's liability was therefore reduced accordingly, but she was still required to pay 25% of Ms. Anderson's assessed damages.
In Hickey v. New Brunswick Housing Corporation, 2014 NBCA 36, Ms. Hickey sued New Brunswick Housing Corporation for injuries she sustained in a fall. Ms. Hickey caught on the lip of a metal plate on an outdoor stairway and fell down the stairs. Ms. Hickey claimed that New Brunswick Housing Corporation failed to meet the standard of care required of them in maintaining the property. Ms. Hickey was successful in her claim but was 25% contributorily negligent since she knew about the defect on the stairway.
Can I sue for a slip and fall at an Air BnB?
If you slip and fall at an Air BnB due to the host's negligence in ensuring a safe environment, you have the right to pursue legal action. Hosts should maintain their properties to avoid hazards. If they don't and you're injured, they could be held liable.
If insured, the host's policy may cover your injuries. Additionally, Airbnb provides Host Protection Insurance (HPI) which offers up to USD 1 million coverage per incident for bodily injury or property damage. However, it doesn't cover damages from mold, pollution, or intentional harm to the property.
Can I sue for a slip and fall accident on a sidewalk?
In Canada, winter often brings icy sidewalks, and weather changes can cause potholes or cracks. If you're injured due to these hazards, you might be able to pursue legal action. However, as many sidewalks are government-owned, you must be aware of strict timelines to notify of your intent to sue. While many claims are settled outside of court, lawyers often reference case law to negotiate favourable settlements.
In Whelton vs. A&B Deschenes Sales Ltd., 2012 NBQB 294, Ms. Whelton sued A&B Deschenes Sales Ltd. after falling on a patch of black ice on the sidewalk immediately adjacent to the entrance of their premises. The court found A&B Deschenes Sales Ltd. liable for Ms. Whelton's fall because of an absence of adequate maintenance and inspection system of their premises.
In Bowden v. Withrow's Pharmacy Halifax (1999) Ltd., 2008 NSSC 252, Ms. Bowden fell transitioning from a sidewalk to a crosswalk in slush. Although the sidewalk fronted a pharmacy, snow removal was contracted out, and the Halifax Regional Municipality oversaw both the crosswalk and sidewalk. The pharmacy was not held responsible, but the municipality settled the claim with Ms. Bowden.
Can I sue my employer if I slip and fall at work?
Generally, if you are injured in a slip and fall accident at work, you will be covered under Workplace NL benefits. If you are not covered under Workplace NL benefits, you can bring a civil claim. If you were injured at work and are unsure of how to proceed, you should seek legal advice.
Can I sue if I slip and fall at someone's house?
If you're injured due to a homeowner's negligence in ensuring a safe environment, they could be liable for your injuries. In many cases, the homeowner's insurance might cover such incidents. While many personal injury claims are settled outside of court, lawyers often reference "case law" to negotiate settlements.
Gill v. A&P Fruit Growers Ltd., 2009 BCSC 412: Mr. Gill fell from a mobile home door lacking stairs. Because of his alcohol impairment and failure to look before stepping, the court found him 30% liable. Since the homeowner invited him and didn't warn of the hazard, they were deemed 70% liable for his injuries.
Can I sue a bar or restaurant if a fell on a slippery surface after having a few drinks?
Yes, even if you've consumed alcohol, bars and restaurants have an obligation to maintain safe premises for their patrons. The key aspect to determine in a lawsuit is whether the negligence of the establishment significantly contributed to the injury.
The following slip and fall case demonstrates an outcome where the Court awarded damages to the injured party.
In Dashwood v. Pillars Club & Lounge, 2002 NBQB 92, Ms. Dashwood sued Pillars Club & Lounge for damages after she slipped and fell in the bathroom of their club. Ms. Dashwood and her partner went out for dinner and drinks with her friends and then went to Pillars Club & Lounge to dance. Ms. Dashwood had consumed four glasses of wine and a vodka lime drink. When Ms. Dashwood went to the bathroom, she slipped and fell on the bathroom floor, which was a slippery tile material covered in water. The court found that Pillars Club & Lounge had a responsibility to its customers to maintain the washrooms it provided to customers in a safe condition. The court awarded damages to Ms. Dashwood.
Can I sue if I slip and fall while playing recreational sports?
If injured during recreational sports due to the organizer's negligence in warning about risks or the venue's failure to ensure safety, you might have grounds to sue.
We represent people injured in slip and fall accidents in Newfoundland and Labrador
At MacGillivray Injury and Insurance Law, we understand the physical, emotional, and financial toll that slip and fall accidents can take on your life. Our dedicated team of personal injury lawyers is here to guide you through the legal process. We are committed to securing the compensation you deserve and helping you get your life back on track. Reach out today for a free consultation with a member of our team.
BOOK A FREE CONSULTATION
Have questions for our team?
Request a
Free Consultation
MacGillivray Law is a personal injury law firm with offices in Nova Scotia, New Brunswick, and Newfoundland and Labrador. We serve clients all across Canada.
If you cannot travel to one of our offices, we will accommodate your circumstances and travel needs. We can provide a consultation by phone, Zoom, or FaceTime, or travel to meet you in your home when required.
If you would like to learn your legal options at no obligation, contact us today to set up a free consultation.