...the students work independently while bouncing ideas off of one another and learning from each others' experiences.
Located just up the street from the MacGillivray Law office on Provost Street in New Glasgow, NS, as well as at our Halifax, NS office on West Street, a group of students are working hard at MLOx. Although there have been summer students in the past at MacGillivray, this year the students play a more specialized role by working on settlement proposals under the guidance of the lawyers.
Real work for real students
The premise of MLOx mirrors that of TEDx, a series of talks regarding "ideas worth spreading" in a pop-up location. At MLOx, the students work independently while bouncing ideas off of one another and learning from each other's experiences to draft settlement proposals for clients. This process involves legal research, clear and concise writing, and communicating effectively and compassionately with clients to ensure that their experiences are presented accurately.
The baseball model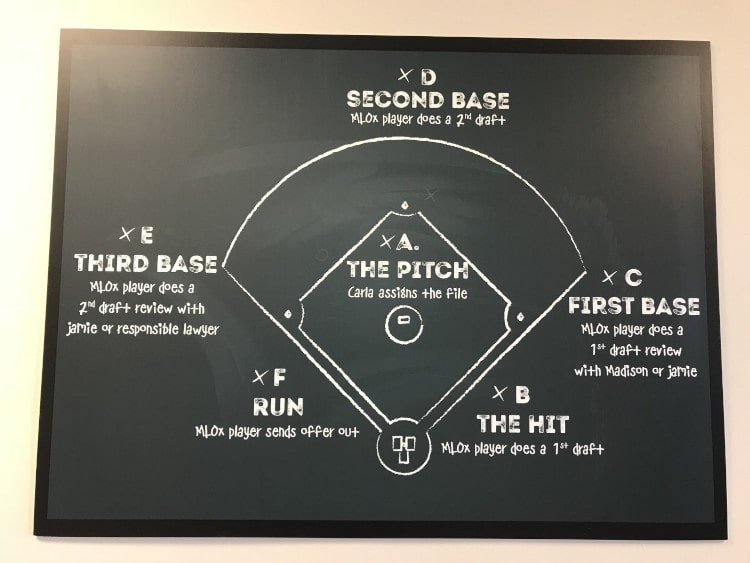 The structure of MLOx is based on a baseball model, where each step in the process corresponds to that which would occur in a baseball game. Jamie MacGillivray, founder of MacGillivray Law and its subsequent pop-up location MLOx, resides as the "coach" of the MLOx players. Experienced paralegal, Carla MacLennan, has taken on the role of supervisor for the students. She assigns cases and offers guidance and clarity on any questions that may arise, applying her experience from over ten years as a paralegal. Madison Veinotte, a recent graduate of Dalhousie University and Articled Clerk, serves as a mentor to the students and offers his insight by proofreading and editing the work done by the students as well as fielding any questions they might have.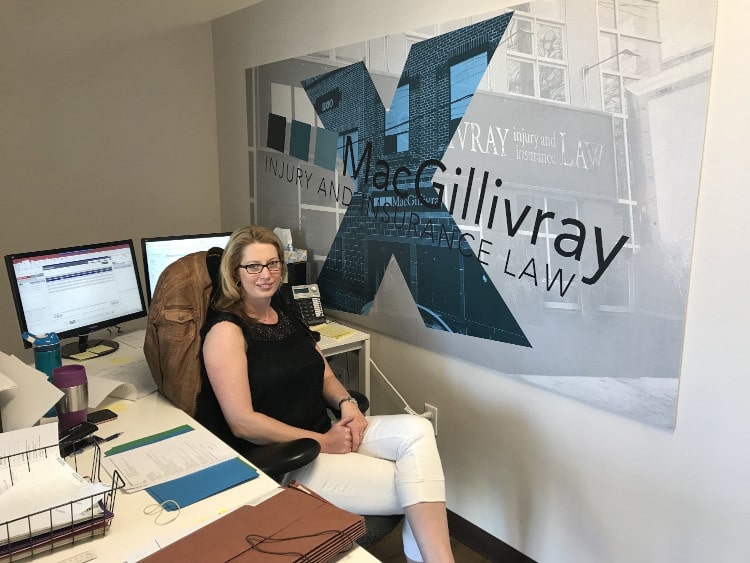 Carla assigns files ("the pitch") to the students, who write a first draft ("the hit"). Madison or Jamie then reviews this draft and provides feedback ("first base") to the student, who writes a second draft ("second base"). This version is sent to the lawyer, who makes any necessary edits ("third base"). The proposal is then sent out to the opposing counsel to start the negotiation process ("the run").
The students keep track of the number of proposals sent out, the settlement demand, and the number of settlements that are negotiated to completion.
The roster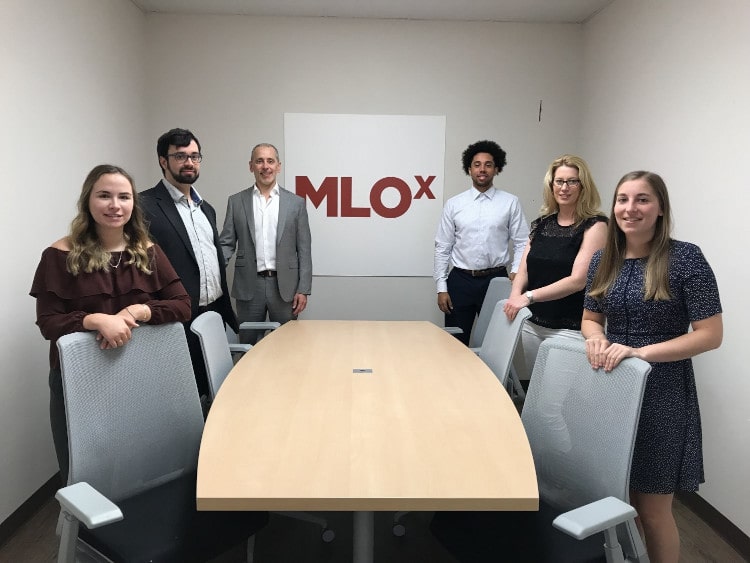 The MLOx roster of "players" is as follows:
Matt Hack just earned his LLB at University College London after earning his LLM at Queen Mary University of London and has joined MacGillivray while working towards his NCA after working here as a student for two prior summers. Matt is originally from Pictou County, NS.
Ben Johnson returns for his third summer as a student at MacGillivray as well. He is entering his third year of law at Dalhousie University. Ben is originally from Pictou County, NS.
Amanda Forsey is new to MacGillivray this year and is entering her final year of law at University of New Brunswick. She is originally from Falmouth, NS and is working out of the Halifax office.
Coralie Robert is also new to MacGillivray and is entering her second year of law at l'Université de Moncton. She is originally from Dartmouth, NS and is working out of the Halifax office.
Christina Cleroux is back at MacGillivray for her second summer and is entering her first year of law at Dalhousie University. She is originally from Pictou County, NS.
Paget Houston is entering her second year of Commerce at Queen's University after joining MacGillivray for her first summer. She is originally from Pictou County, NS.
MLOx offers students the opportunity to work with real clients on real cases and work closely with lawyers to get a feel for the specifics of the profession. Visit us at MacGillivray Law to discover what we do.
Request a
Free Consultation
MacGillivray Law is a personal injury law firm with offices in Nova Scotia, New Brunswick, and Newfoundland and Labrador. We serve clients all across Canada.
If you cannot travel to one of our offices, we will accommodate your circumstances and travel needs. We can provide a consultation by phone, Zoom, or FaceTime, or travel to meet you in your home when required.
If you would like to learn your legal options at no obligation, contact us today to set up a free consultation.