Exceeding the limits set on general damages
The minor injury cap (Maritime provinces) and the minor injury threshold (Ontario) limit the amount of compensation available for people who have suffered "minor injuries" in car accidents. These limits are set out by each province and increase each year with inflation. In Newfoundland and Labrador, there is no minor injury cap or threshold, and instead, all personal injury claims are subject to a mandatory $5,000 deductible (that is, $5,000 will be deducted from the general damages portion of your settlement. If your general damage award was $50,000, the insurance company would pay $45,000.)
An insurance adjuster may insist that these caps put hard limits on the amount of money you can receive in a settlement. That is not always the case.
The minor injury cap, threshold, and deductibles only apply to amounts awarded for general damages for pain and suffering. So, where you have suffered limitations or setbacks in other aspects of your life, such as work or housekeeping, you are entitled to compensation (other heads of damages) in addition to the capped amount for general damages.
The minor injury cap and threshold typically apply to the following injuries when they do not result in serious impairment:
Sprains
Strains
Whiplash-associated disorders, with the exception of WAD 3
Contusions
Abrasions
Lacerations
Clinically associated aftereffects of the above injuries
What injuries are not subject to the minor injury cap or threshold?
The minor injury caps and threshold only apply to soft tissue injuries, sprains, strains, or whiplash that do not result in a serious impairment. The cap never applies to broken bones and fractures, concussions, chronic pain disorder, psychological trauma, traumatic brain injuries and fatalities.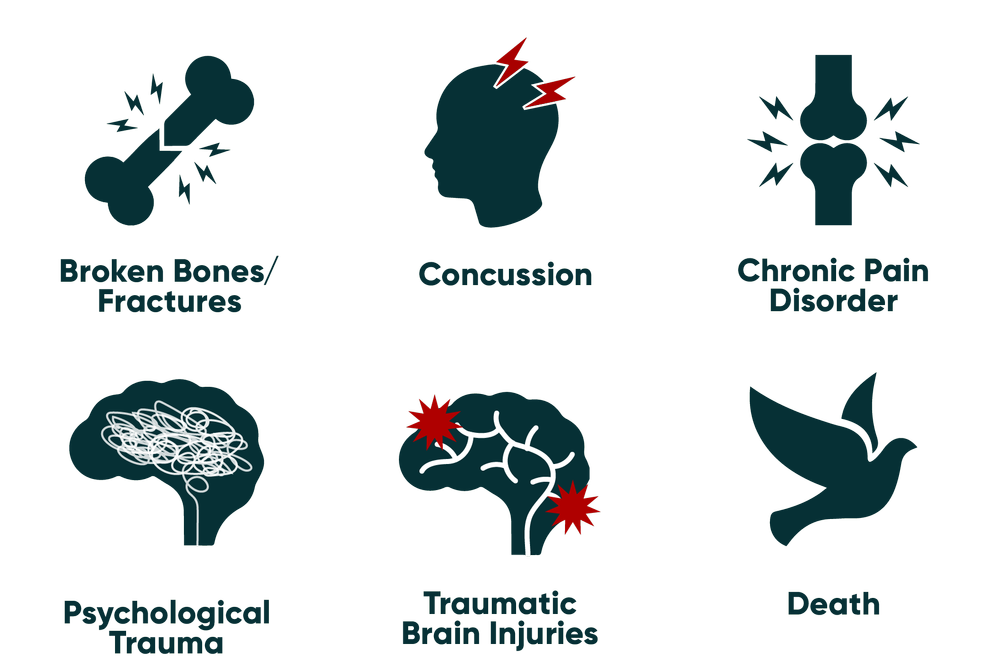 In Ontario, where the injured party has a documented pre-existing medical condition that prevents them from reaching maximal recovery from a minor injury if they are subjected to the $3,500 limit under SABS or the other limits of the threshold, then the impairment will not fall under the threshold.
How do we prove that your injury exceeds the minor injury threshold or cap?
The lawyers and staff at MacGillivray Law know which types of evidence the court looks for when determining whether your injuries meet the minor injury threshold and cap for each province. We will gather evidence from physicians and health care providers who have treated you in the past. When necessary, we will co-ordinate independent medical examinations to ensure you have the most extensive medical evidence possible for your case.
What is the next step for filing a claim that may be subject to a cap or threshold?
Assessing whether an injury falls under the minor injury cap or threshold is not always straightforward. The lawyers at MacGillivray Law can assess the individual facts of your case and ensure that you receive fair compensation for your injuries. We will secure the right evidence and case law support to argue that claims exceed the minor injury threshold where it is deserved.
Before accepting an offer from an insurance company, you should seek legal advice to ensure the offer is fair. At MacGillivray Law, we serve injury victims across Canada and our initial consultation is free. Contact us today to learn how the minor injury cap or threshold applies to your claim.
BOOK A FREE CONSULTATION
Have questions for our team?
Request a
Free Consultation
MacGillivray Law is a personal injury law firm with offices in Nova Scotia, New Brunswick, and Newfoundland and Labrador. We serve clients all across Canada.
If you cannot travel to one of our offices, we will accommodate your circumstances and travel needs. We can provide a consultation by phone, Zoom, or FaceTime, or travel to meet you in your home when required.
If you would like to learn your legal options at no obligation, contact us today to set up a free consultation.