Even if winter tires aren't mandatory, they are proven to minimize the risk of accidents.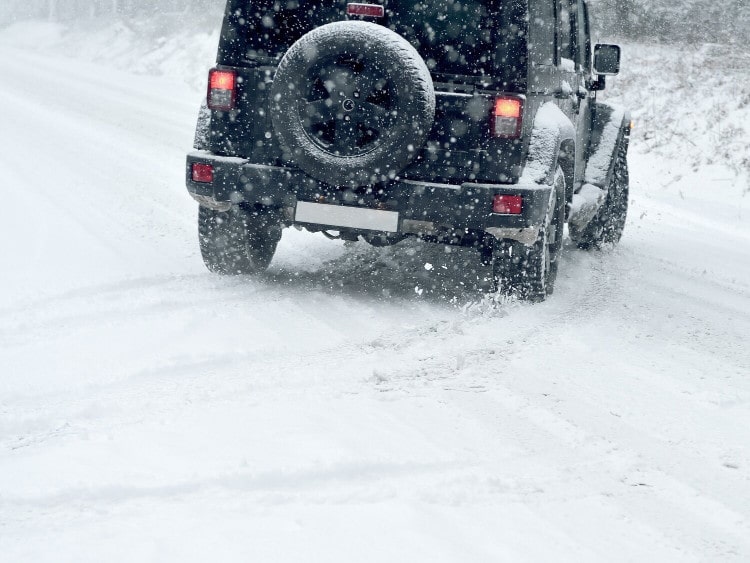 Winter tires and accident liability
You should always use winter tires. If you don't, you could face criminal charges for failing to maintain your vehicle. Driving on incorrect tires can also make you liable for an accident.
In Atlantic Canada, you can be liable for failing to install winter tires. Unless you drive a school bus in New Brunswick, you are not legally required to use winter tires. However, if you were in a motor vehicle accident and were not using winter tires, this could make you liable.
If the person who caused the accident had proper tires on their car, they might not be held responsible for your injuries. For example, in Lepage v. Quimper, 2004 NBQB 29, Mr. Quimper was not liable for the accident, partially because he used studded winter tires and was driving cautiously in the winter conditions.
What happens if I don't install winter tires?
Even if winter tires aren't mandatory, they are proven to minimize the risk of accidents. Studies have indicated that all-season tires begin to stiffen at temperatures below 7 degrees Celsius, resulting in less traction and deterioration of braking distance and vehicle handling. Because of this, the likelihood of you having a car accident increases when you use all-season tires. To protect yourself, you should always use winter tires.
Is my insurance affected if I don't use winter tires?
Some insurance companies offer a discount if you do install winter tires. If your car slides and crashes into another vehicle, you will likely be responsible for the accident because you were the one in care and control of the vehicle. As a result, you may see your car insurance premiums increase because you were held responsible for an accident.
Insurance companies typically believe that in these situations, you should have adjusted your driving to ensure you do not get into an accident by adequately preparing for the winter conditions.
Stud up!
The Atlantic provinces are known for their harsh winters. From White Juan to Dark NL, we all have our experiences with just how treacherous the winter conditions can get. It is important to be prepared. If you can afford to do so, winter tires, or better yet, studded tires, can help you avoid potential collisions and liability claims from an injured driver after an accident; something no one wants to experience.
Request a
Free Consultation
MacGillivray Law is a personal injury law firm with offices in Nova Scotia, New Brunswick, and Newfoundland and Labrador. We serve clients all across Canada.
If you cannot travel to one of our offices, we will accommodate your circumstances and travel needs. We can provide a consultation by phone, Zoom, or FaceTime, or travel to meet you in your home when required.
If you would like to learn your legal options at no obligation, contact us today to set up a free consultation.