"My work has been an evolving process from murals to live art installations and life-sized sculptures."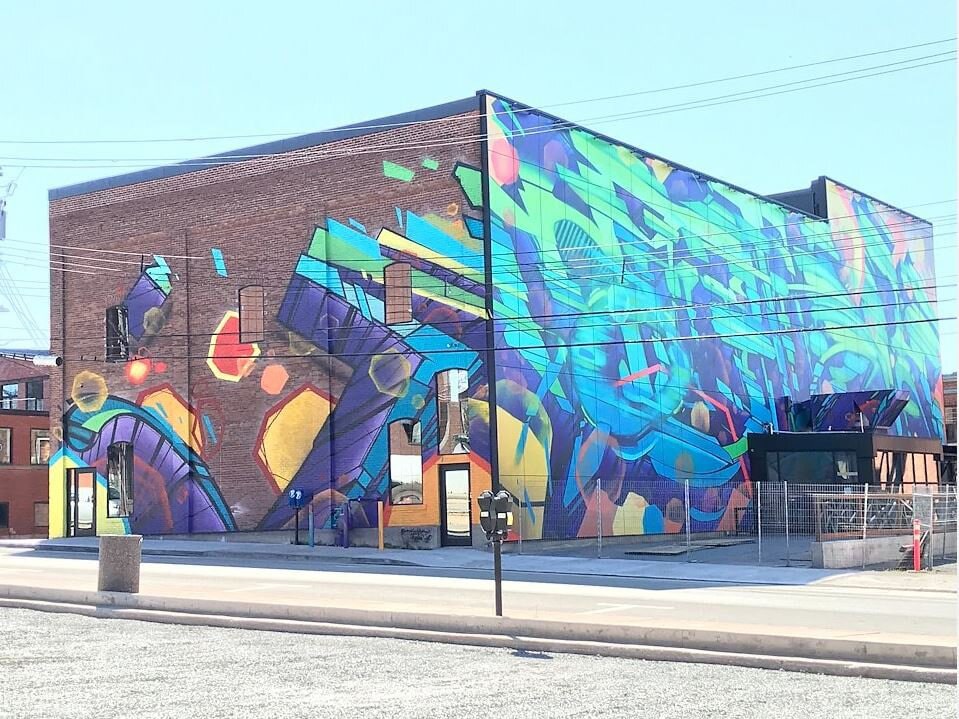 Vivid colours and geometric shapes are a cornerstone of Christian Toth's unique graffiti artwork seen across Atlantic Canada and beyond.
As Toth says, his studio is "fluid", meaning he lives where his work takes him for the most part, which very recently was in the New Glasgow area.
MacGillivray Injury and Insurance Law's Founding Partner Jamie MacGillivray commissioned Toth to liven up the exterior of a few buildings in the town. And the results have been nothing shy of breathtaking.
Toth began his New Glasgow journey with the former Roseland Theatre.
"It started with a large piece called 'Justice'," he explains. "It represents the vision of what Viola Desmond stood for and for the firm (MacGillivray Law) itself, it's a nice combination of the two."
"Justice" is a graffiti art piece that includes bright, colourful geometric tones, that began as an original piece of work on a 20-foot by 10-foot canvas. This canvas, which was too large to create inside, was digitized on the computer and turned into 160 panels weighing 150 pounds each. Toth worked with a technical engineer in Austria to create these panels that were then installed onsite by MacGillivray Properties Ltd.
The original piece took four to six weeks to complete, and then another three to four months to create the panels that now hang on the side of the Roseland Theatre.
But that wasn't the end for this particular project. Toth acted as project manager for the opposite exterior wall of the Roseland Theatre, the Viola Desmond Art Display.
Through a Protest Art Contest, a number of submissions were chosen by the Viola Desmond Commemorative Committee to hang on the wall, depicting the story of that fateful day. Toth had the artwork also turned into panels by the Austrian company, FunderMax, and designed the stainless-steel film reel weighing in at a whopping 7,000 pounds.
The final addition to the Roseland came recently when Toth was on-site to spray paint his graffiti style of art on the building to match the panels on either side.
"The (former) Roseland Theatre was a wonderful process. It was exciting and challenging. I like challenging myself and creating big," says Toth. "I'm a creator and I love creating. My work has been an evolving process from murals to live art installations and life-sized sculptures."
Toth started at a very young age with an interest in art that he came by honestly. His parents were both artists and he split his time between Halifax and Manhattan, heavily influenced in the 80s and 90s by the graffiti in New York City. As he grew up, this continued to have an influence on his creativity, starting with a t-shirt company and ending with him pursuing a career as an artist full time.
After completing the Roseland Theatre, Toth went on to add a splash of colour to the MacGillivray Law Riverfront Cat Sanctuary, and just finished up restoring a very large, 100-year-old, hand-painted sign that read: 'R McGregor & Sons Ltd.'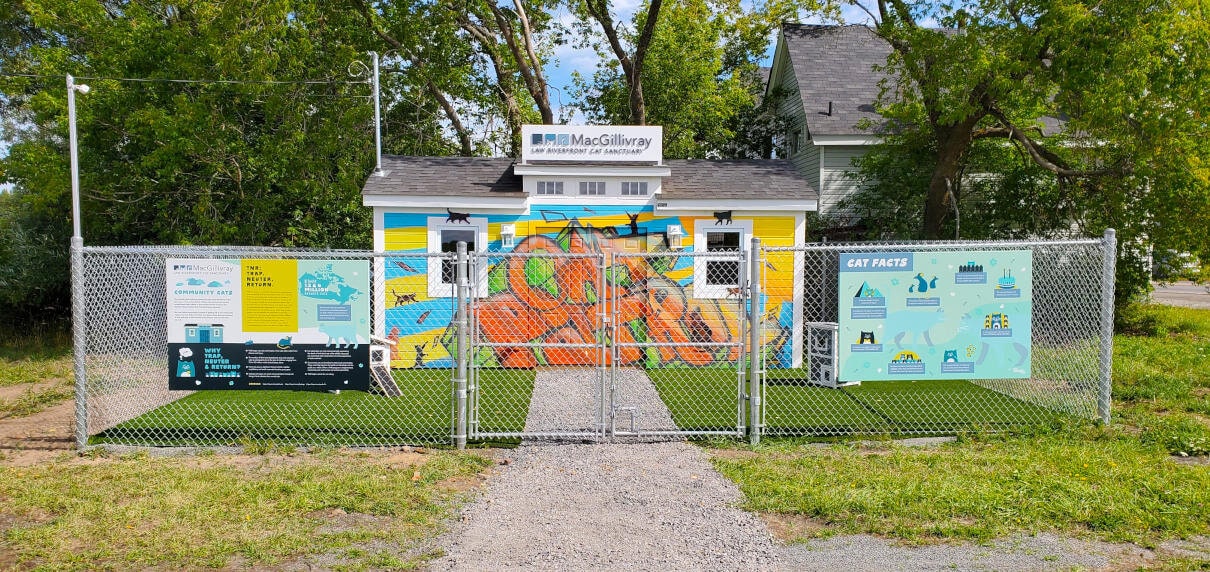 "I was very honored to be able to be a part of all of these amazing buildings," says Toth. "It was very fulfilling to be involved in such an iconic piece as the Viola Desmond Art Display and the former Roseland Theatre. I am proud to have the opportunity to do so, however, from my point of view, a piece of art is never finished!"
You can see more of Christian Toth's artwork here!
Request a
Free Consultation
MacGillivray Law is a personal injury law firm with offices in Nova Scotia, New Brunswick, and Newfoundland and Labrador. We serve clients all across Canada.
If you cannot travel to one of our offices, we will accommodate your circumstances and travel needs. We can provide a consultation by phone, Zoom, or FaceTime, or travel to meet you in your home when required.
If you would like to learn your legal options at no obligation, contact us today to set up a free consultation.