A 24/7 livestream feed will allow viewers to peek in on our furry friends as they explore their new home.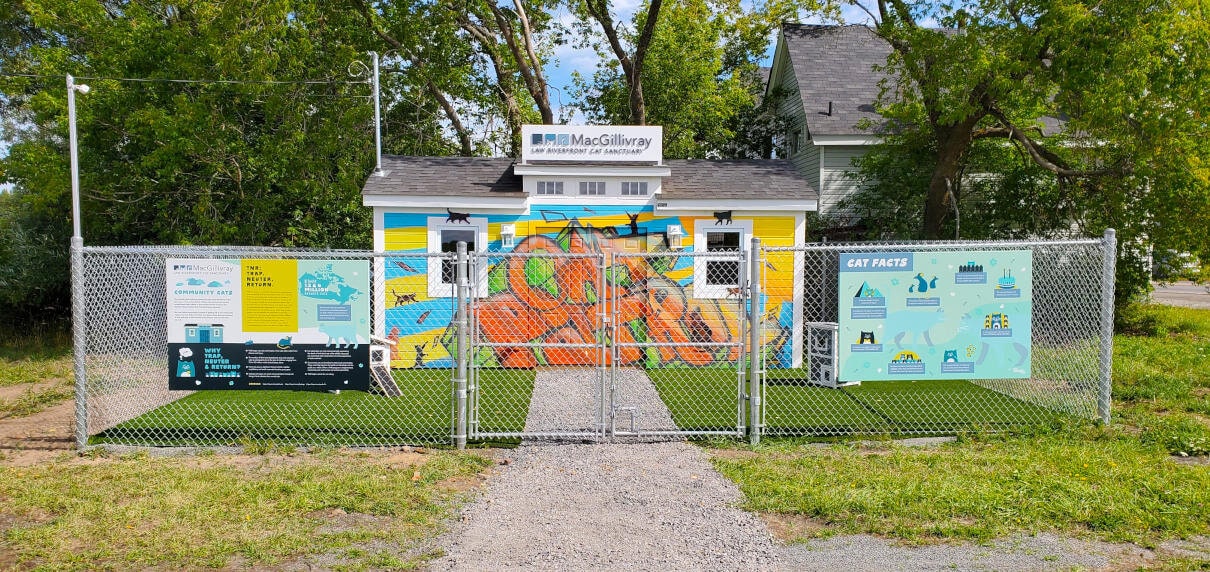 Care and compassion for a community should encompass all facets, including the feline population.
When MacGillivray Law's founder Jamie MacGillivray purchased the former Maritime Steel Factory, he was concerned about what would happen to the colony of feral cats that had taken up shelter within the walls of the decrepit building.
Because feral cats bond in groups as a family, they are also very much bonded to their environment, so large changes, like demolition or moving the cats to a new location, can be detrimental to their well-being. As demolition of the various sections of the factory began, it became abundantly clear that a permanent home was required for these mischievous feline friends.
That's when the idea for the MacGillivray Law Riverfront Cat Sanctuary was born.
With help from Feral Cats – New Glasgow, a non-profit group that takes care of the colony and humanely practices TNR – trap, neuter, return – and a lot of research on the part of MacGillivray, a 12 by 20-foot shelter has been placed on the riverfront to help care for and keep the colony warm through the cold winter months.
The shelter, constructed by Shady Lane Shelters in Alma, arrived at its new home in June and is ready to house its new occupants. The structure features laminate flooring, insulated walls, cat bunks lining the wall filled with straw for warmth, and multiple entries for ease of access; while the exterior boasts Astroturf, a fence for security through Keltic Fencing, and commissioned one-of-a-kind artwork from Halifax artist Christian Toth.
But the best is yet to come. A 24/7 livestream feed featuring three different cameras, both inside and outside the structure, will allow viewers to peek in on our furry friends as they explore their new home.
The colony has been living at the former Maritime Steel Factory for some time. Mike McGrath, who started Feral Cats – New Glasgow on Facebook with his friend Bruce Robb, a veterinarian who owns the New Glasgow Vet Clinic, took up feeding the cats seven years ago when he saw them sitting out on a bench in front of the old factory. Over the years, he was able to trap and spay and neuter 97 cats. Some of those cats and kittens were able to be re-homed, however, the remaining 30 feral cats continue to stalk the land looking for food and shelter.
Feral Cats – New Glasgow was able to raise more than $5,600 toward the cost of the new shelter and will continue to maintain the structure and feed the colony.
McGrath is now working diligently to strategically introduce the feral cats to their new home before the cooler weather is upon us. Each day, McGrath moves the food a little bit closer to the structure, in hopes of enticing them to enter and explore their new home, fit with climbing fixtures and cat houses for their entertainment.
"In developing the land, we tried to find a win-win with Mike's group, the cats, and the community," explains MacGillivray. "Mike's diligence with trap, neuter, and return (TNR) and dedication to the colony helps achieve this."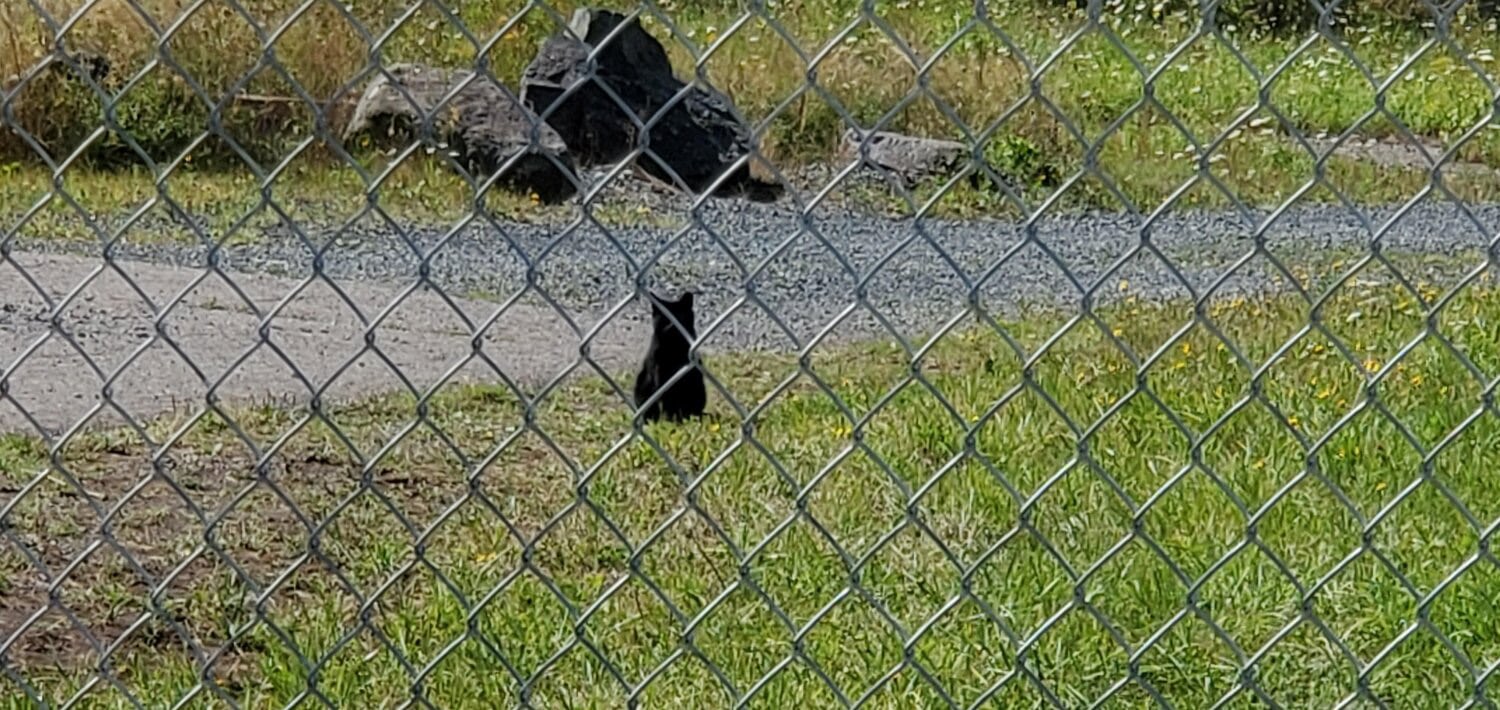 Request a
Free Consultation
MacGillivray Law is a personal injury law firm with offices in Nova Scotia, New Brunswick, and Newfoundland and Labrador. We serve clients all across Canada.
If you cannot travel to one of our offices, we will accommodate your circumstances and travel needs. We can provide a consultation by phone, Zoom, or FaceTime, or travel to meet you in your home when required.
If you would like to learn your legal options at no obligation, contact us today to set up a free consultation.