The lawyer will help applicants prepare for the hearing, which for many can be a stressful process.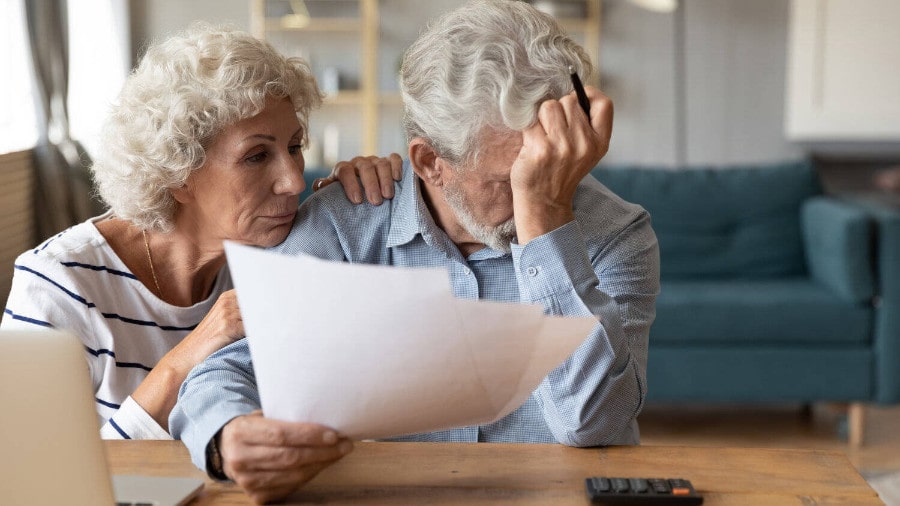 If you've gone through the initial stages of the Canadian Pension Plan Disability application process and were denied, don't stress out! This is a common occurrence.
If you received your initial denial, notified Service Canada of your intention to appeal, gathered all the relevant information for your appeal at the reconsideration stage and received another denial, there is still recourse for another appeal.
While this can be a frustrating denial to receive, it is important to remember that this is not an uncommon outcome at the reconsideration stage.
What happens next?
After a denial at the reconsideration stage, you can move into the Social Security Tribunal stage. Once you receive your denial, if you intend to proceed to Tribunal, it is important to note that there is a 90-day window to begin your appeal process. This is done by completing a "Notice of Appeal."
Once you send your "Notice of Appeal," you will be assigned an appeal number. This number is used for ease of reference to your file. Once you receive this number, you have 365 days (1 year) to send additional documentation relevant to your claim to the Tribunal. This is where an experienced CPP disability lawyer can help you gather medical evidence to give you the best chance at success in your Tribunal stage appeal.
At some point during this stage, your lawyer may recommend sending your "Notice of Readiness." It should only be used after very careful consideration with your lawyer as, once a "Notice of Readiness" is sent, you can no longer submit any other documentation. This is because a "Notice of Readiness" is an indication that you are ready for your hearing. When sent, it will be accompanied by the medical evidence that you and your lawyer have obtained and may also contain a brief written by your lawyer on your behalf.
Note: A brief is effectively just a legal argument that outlines your case, the issues, and why you are entitled to compensation.
Next stop…the hearing
Now that your medical evidence is gathered and submitted, the next stop in the Tribunal stage appeal process is a hearing. Often, there will be three people at the hearing: you, your lawyer, and the judge. The judge at these hearings is a member of the tribunal, but works as an independent adjudicator. Additionally, it is uncommon for the other lawyer on the CPPD denial side (called a Minister) to be in attendance at the hearing.
From here, the Tribunal will send a "Hearing Information Form," typically two months before the 1-year period has expired. Both you and Service Canada will submit a Hearing Information Form. Next comes your "Notice of Hearing" indicating whether a hearing is to be held.
At the hearing, it is the Judge's responsibility to ask you questions to obtain further information about your disability and how it impacts your life. While your lawyer will be present at the hearing, it is important to note that all evidence mentioned at the hearing must come from you.
A decision on your appeal will typically be passed down within 20 business days from the date of your hearing. This decision is all or nothing in nature, meaning you either get approved, or you do not. There is no partial approval.
While this is the typical Tribunal stage process, it is important to note that not all Tribunal appeals make it to the hearing stage. If the evidence for your appeal is very strong, you may receive approval without having to go through the hearing stage.
Approaching the hearing
Up to this point, many of the tips for preparation are the same as the reconsideration stage, which includes verifying your stage of appeal, identifying deadlines and notifying Service Canada and the Tribunal of your intent to appeal, identifying and gathering relevant documentation, and sending your appeal documentation once you have carefully gathered all relevant evidence.
The hearing, however, is a new step in the CPP disability journey that gives applicants the opportunity to explain their limitations in person.
During the hearing, be sure to fully explain your limitations. If you cannot lift your arm, say so. If you must rely on a walker to get around the house, tell the Judge. Remember, it is all or nothing at this stage. If you think a limitation is relevant, be thorough in your explanation and don't leave any details out.
It is important to follow the Tribunal's direction and address only the matter at hand. You are being assessed based on objective eligibility CPP disability criteria. Compassion is not a basis for an appeal. You need to explain to the Judge why your case fits the eligibility criteria for CPPD benefits.
Finally, be respectful of everyone at the hearing and remember to not let emotions get the best of you. If there are weak areas in your medical evidence, the Judge will likely ask you about them. This is not meant to upset you. It is simply the Judge trying to understand your situation to make an independent assessment regarding your CPPD eligibility.
The importance of legal help
The all or nothing nature of these appeals is what makes it so different from your typical car accident or slip and fall claim, where there is often back and forth settlement negotiations. With CPP disability, settlement negotiations do not happen. You either end up with your CPP disability benefits or you end up with nothing. An experienced CPP disability lawyer can help guide you in terms of documentation that may be required to help overturn your denial, and can provide you support throughout the appeal process. Furthermore, the lawyer will help applicants prepare for the hearing, which for many can be a stressful process. After all, you want to ensure you have the best possible chance at success moving forward.
Request a
Free Consultation
MacGillivray Law is a personal injury law firm with offices in Nova Scotia, New Brunswick, and Newfoundland and Labrador. We serve clients all across Canada.
If you cannot travel to one of our offices, we will accommodate your circumstances and travel needs. We can provide a consultation by phone, Zoom, or FaceTime, or travel to meet you in your home when required.
If you would like to learn your legal options at no obligation, contact us today to set up a free consultation.