It is important to contact your insurance company regarding travel outside the country.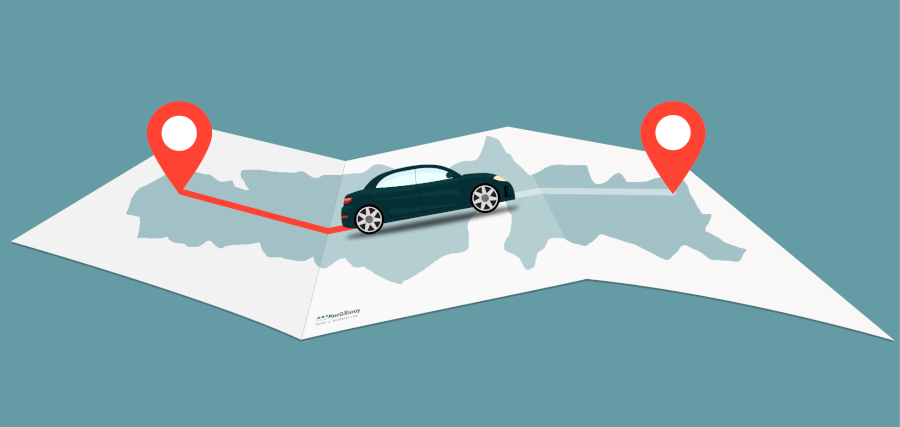 Next time you're road-tripping through Canada or the US, it might be a good idea to check with your insurance provider before departure to learn whether you are fully covered out-of-province in the event of an accident.
No one plans for an accident to occur, however, if one happens while travelling through a different province (or state, for that matter) there could be a whole legal maze to sort through. Given that in most cases, accidents are governed by the law of the jurisdiction in which they occur, it is important to know both the insurance and legal implications that arise if you experience an accident outside your home province.
What about my insurance?
In Canada, insurance is provincially regulated. With that being said, it is important to check with your provincial insurance provider to see what coverages extend to your travels outside your province of residence.
Knowing your coverage, your coverage amounts, and whether additional coverage is required while travelling, will ensure you are fully prepared in the event of an accident.
Generally speaking, your insurance company will have some form of coverage for you. However, it is important to contact your insurance company regarding travel outside the country, for example the United States, as many states have lower mandatory minimum coverages than the Atlantic Canadian provinces.
A lower mandatory minimum may limit the amount of compensation you would receive if you were to sustain serious injuries. This is especially true if the responsible party does not have the money to personally pay for your damages.
Conversely, if you are the at-fault party to an accident across the border, you will likely want to have an increased liability limit. This is due to the higher damage awards that are typically awarded in lawsuits south of the border.
What happens if we end up in trial?
From a legal standpoint, a personal injury claim for an accident occurring outside your home province will often be heard in the province in which it occurred, under that province's laws. However, it is possible to hear a personal injury claim in your home province.
To do this, a two-part test, discussed in Van Breda v. Village Resorts Ltd., must be satisfied. First, as the injured party, you must establish that one or more presumptive connecting factors link the accident to your home province. The Supreme Court of Canada in Van Breda established 4 of these factors:
 The defendant lives in or is a resident of the province
The defendant carries on business in that province
The wrongful act or tort was committed in that province
A contract connected to the accident was made in that province.
Additionally, you may establish a presumptive connection by showing an accumulation of your damages in your home province. This may come from medical costs, therapy costs, or other claim-associated costs.
A court can still decline jurisdiction if they feel that another province, or state, is more convenient and suitable to hear the dispute. As such, the defendant (the responsible party in the other province) may show that their province (for example Ontario, if that is where the accident occurred) is the more appropriate, efficient, and fair court to resolve the lawsuit. To determine where a case will be heard, the judge may consider some of the following factors:
 The location of the involved parties and witnesses
The cost of transferring jurisdiction
The transfer's impact on litigation
The relative strengths of the connections of the two parties
Be mindful of limitation periods
While general limitation periods may be similar across provinces, it is important to consult a lawyer to ensure that an unknown limitation period is not missed. A lawsuit is complicated when it occurs in your home province, let alone when it arises from a province or state that you are not familiar with. As such, it can be easy to miss a filing date or other limitation-provoking action in a different province or state. The best way to avoid this is to contact an experienced personal injury lawyer as soon as reasonably possible.
A law firm with reach across provinces
While we focus on Atlantic Canada, we have experience across all Canadian provinces. This experience can be useful if you have been in an accident outside your home province. With experienced lawyers in our offices in Nova Scotia, New Brunswick, Newfoundland and Labrador, and New Glasgow, we can help navigate your multi-provincial claim.
Request a
Free Consultation
MacGillivray Law is a personal injury law firm with offices in Nova Scotia, New Brunswick, and Newfoundland and Labrador. We serve clients all across Canada.
If you cannot travel to one of our offices, we will accommodate your circumstances and travel needs. We can provide a consultation by phone, Zoom, or FaceTime, or travel to meet you in your home when required.
If you would like to learn your legal options at no obligation, contact us today to set up a free consultation.