"I want to bring awareness to this disorder and show people you can still be successful with Tourette's Syndrome."
We've proudly selected Ryan Carey of Newfoundland and Labrador as the recipient of the 2020 MacGillivray Law Perseverance Scholarship.
What does perseverance mean to you? For Ryan Carey, it means everything.
Ryan was diagnosed with Tourette's Syndrome when he was a young child and it has affected every facet of his life ever since his diagnosis.
Each year MacGillivray Law awards a $5,000 scholarship to one post-secondary student whose story of perseverance inspires us.
This is Ryan's story.
Living in a rural Newfoundland town, there wasn't anyone around that Ryan could relate to and share his experiences with; none of his friends at school could understand the struggles he faced.
While it was less noticeable when he was younger, by the time Ryan reached Grade 8, Tourette's began to take a larger toll on his well-being.
"Tourette's can be defined in simple terms as 'a neurological disorder characterized by repetitive, stereotyped, involuntary movements and vocalizations called tics.' These tics," Ryan explains, "have a feeling and urge of doing the movement or sound that your brain is telling you that you must do. This feeling can be extremely uncomfortable. Although it is hard to express a comparison with anything else, some people would describe the feeling like an itch that you cannot scratch, but with a much stronger feeling of discomfort."
Tourette's is different for everyone who experiences it, and it's not always characterized by the stereotypical blurting out of words that you often see on television and in movies. For Ryan it often comes in the form of noises or whistling with an added Obsessive Compulsive Disorder component.
"You've got to do it a certain way and a certain pattern or it doesn't feel right. You've got to keep doing it until you've got it right, and then you're fine for another second or so and then you've got to do it again."
By Grade 8, Ryan was experiencing tics in virtually every muscle in his body.
"The major tic I was experiencing was in my hip, preventing me from being able to sit down."
But it became much more than that. The tics prevented Ryan from being able to complete his tasks in school. In fact, it got so bad that he was not able to hold a pencil.
"All of the things I started to experience began basically overnight. One day I was going about my business doing the things I enjoyed, the next day I was unable to sit down, let alone do anything else," he explains.
Ryan had to concede and couldn't complete his eighth-grade requirements. He was also forced to stop participating in the activities that allowed him to experience joy and normalcy, like hockey and robotics.
"I was confined to laying around… See what many people don't realize is that Tourette's also causes a lot of physical pain, not just discomfort. When you are constantly moving a body part or tensing a muscle, it tends to get sore and I've even gone so far as spraining body parts. There were many days where I would tense my muscles in my legs causing muscle spasms so severe, I could not walk."
Through Grade 9, the spasms and tics continued, but Ryan insisted on having one-on-one teaching to try to stay on par with his classmates.
"I remember the motion of my head was so intense my head would bang off the table."
But he persevered and in Grade 10, Ryan had a breakthrough. He was able to take part in online learning through the Newfoundland and Labrador English School District's Centre for Distance Learning and Innovation.
Ryan entered the 10th Grade with little more than a Grade 7 education, but he persevered.
"I often ended up doing my classes from my bed because I couldn't sit for long periods of time or stand because of the leg spasms. I remember one night, in particular, my tics were really bad and continued into the day. I was exhausted and could barely keep my eyes open, but I was dedicated to my schooling so my mother sat next to my bed and would shake me every time I would begin to fall asleep."
This was the year that, through all of this, Ryan was able to maintain a perfect attendance and received an award through his school for overcoming adversity. It was also the year he began to get some normalcy back into his life by joining the Junior Firefighter Program at his local volunteer fire department.
In Grade 11, Ryan continued his online classes, but did them at the school to ease back into a schedule and be around his friends again.
"While my struggles weren't as apparent to others anymore as my symptoms became more manageable, internally every day was still a fight to stay focused and not let the tics overwhelm me."
Ryan was able to continue through Grade 12 and graduated from high school, something he never anticipated he would achieve.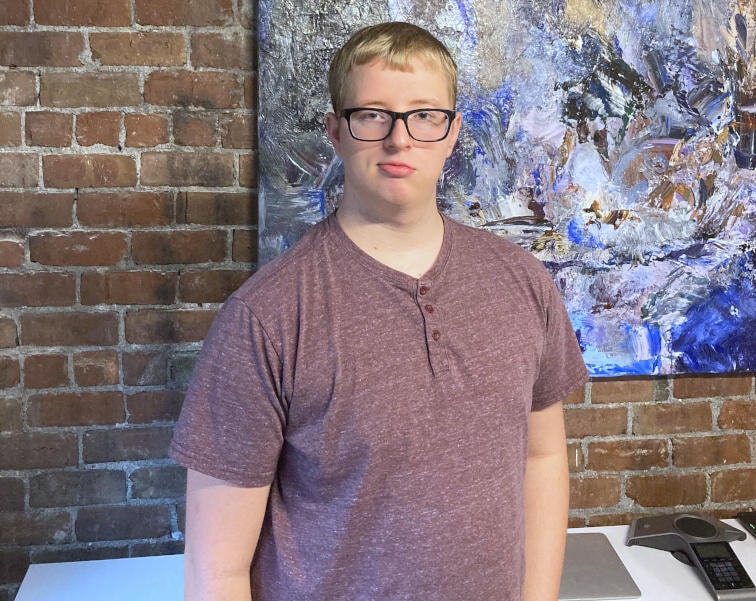 "I am very open about my experience with Tourette's Syndrome because I want to be able to educate others on the disorder because it is so unknown, especially in a place like Newfoundland. I want to bring awareness to this disorder and show people you can still be successful with Tourette's Syndrome," Ryan says.
Prior to his diagnosis, school was just a hassle, but now education means everything to Ryan and he is pursuing engineering in post-secondary education with the goal of working in the aerospace industry.
We are proud to award Ryan with this year's MacGillivray Law Perseverance Scholarship to help him pursue his goals.
Request a
Free Consultation
MacGillivray Law is a personal injury law firm with offices in Nova Scotia, New Brunswick, and Newfoundland and Labrador. We serve clients all across Canada.
If you cannot travel to one of our offices, we will accommodate your circumstances and travel needs. We can provide a consultation by phone, Zoom, or FaceTime, or travel to meet you in your home when required.
If you would like to learn your legal options at no obligation, contact us today to set up a free consultation.