Consulting an experienced personal injury and insurance lawyer throughout the process can help to alleviate concerns and stress.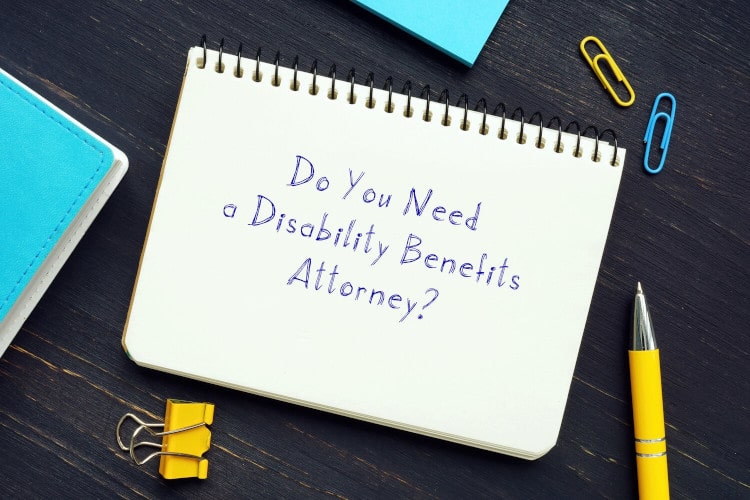 If you've applied for Canada Pension Plan (CPP) Disability Benefits, you know how much time and effort can go into the application process. What you may not know, is that sometimes those applications can be denied by Service Canada, leaving you questioning where to turn next.
There are steps you can take to appeal your denial and potentially receive your benefits.
When it comes to CPP Disability Benefits, there are multiple levels of appeal available to you. These appeal levels include:
Initial Appeal
Reconsideration
Social Security Tribunal – General Division
Social Security Tribunal – Appeal Division
Federal Court of Appeal
At the initial stages of the CPPD process, it is mostly just filling out forms and getting the information you need to appeal on your own. While we may be able to help you with finding where this information is, it will be up to you to fill out the forms, get your doctor to fill out any required forms, and send it to Service Canada. Once you've completed this step, that's when we can step in to help.
Reconsideration
At the reconsideration stage, those denied CPP Disability Benefits make their appeal directly to Service Canada.
Here's what you need to know about appealing at the reconsideration stage.
Step 1: Verify that you are at the reconsideration stage
It is important to read your denial letter and ensure that a reconsideration appeal is the right appeal for your claim. Given the time constraints that are associated with appealing a CPP Disability denial decision, you want to ensure you are filing the correct appeal.
Step 2: Identify your reconsideration deadline and notify Service Canada
To start a reconsideration appeal, you need to notify Service Canada in writing within 90 days from the date your CPP disability denial letter was issued. The letter must state that you intend to appeal the decision and will be gathering and sending new supporting information and documentation for Service Canada to review.
Alternatively, you can fill out a request for reconsideration form on the Government of Canada website. Once you have done this, it's time to begin your appeal preparation.
Step 3: Identify relevant documents
Now that Service Canada is aware of your request to reconsider, you must identify and gather the documents that you need to support your CPP disability appeal. While there is no definitive pathway to ensure appeal success, it is prudent to provide Service Canada with new documents and information to support your claim for the chance of a successful appeal.
For each denial reason listed in your letter, identify what you need to do to prove why this is not the case. This could include new information from your doctor, recent physiotherapy notes, massage therapy notes, or anything else that will help prove your case. Each case is unique and the evidence required is therefore dependent on your individual situation.
Step 4: Write your appeal letter
Now that you've gathered the required information, it's time to write your appeal letter. In this letter, you want to be clear, concise, and to the point. Often people will include too much unnecessary information in this letter, resulting in the letter losing its overall effectiveness. Instead, try to use your appeal letter efficiently. Include an opening sentence clearly stating the decision that you are appealing. Next, indicate the documents that you are attaching to the letter in a bulleted list and for each attached document, include the name of the document and the date it was obtained or relevant date range for the files (for example: Dr. X files – January 2013 to January 2021 or Dr. Y visit – June 24, 2020).
From here, discuss any new information that Service Canada should be made aware of. This could be new treatment protocols that you have undergone since the decision, a new diagnosis, or a failed return to work attempt.
An example situation could be seeing a new orthopedic surgeon about a chronic pain condition and being instructed that it would require total reconstructive surgery and would be very unlikely that you would be able to return to work in any capacity in the future.
Directly responding to each denial reason and thoroughly explaining why this reason is no longer valid can prove to be very beneficial as well.
Using the same example above, if one of the reasons for denial was that it was not clear as to why the applicant cannot return to work, they can reference this new letter from the orthopedic surgeon to explain why they cannot return to work.
Step 5: Send your appeal letter and co-operate with Service Canada
After you've sent your appeal letter, Service Canada may require additional documents or actions from you in their decision process. Co-operate with them throughout this process to ensure a smooth path to your appeal decision.
For many, the importance of this claim and the possibility of losing their appeal has them seeking outside assistance. Consulting an experienced personal injury and insurance lawyer throughout the process can help to alleviate concerns and stress. A lawyer will also ensure that your appeal is followed carefully, and in the unfortunate situation where the appeal is upheld, they are available to support you through the second, third, or fourth round of appeals.
Important technical note: The Minimum Qualifying Period
Within the requirements for CPP eligibility is something called a "Minimum Qualifying Period," or MQP. While many people may overlook this on their denial letter, it is an important consideration in determining the overall approach, and strength, of your case. Put simply, the MQP is the minimum time that you need to have contributed to the Canada Pension Plan to be eligible for a disability benefit. Your denial letter will say whether you have made enough contributions or not. It is helpful to have this information available when consulting a lawyer as it can make a big difference on how your case turns out.
Why is the MQP so important? A CPP applicant must meet the definition of disability when reviewing their file prior to the year end of their MQP. So, for example, if your MQP was December 31, 2018, then you must need to be considered suffering from a severe and prolonged disability no later than December 31, 2018. If your disability only became severe and prolonged on March 15, 2020, you will not be eligible for CPP disability benefits.
Request a
Free Consultation
MacGillivray Law is a personal injury law firm with offices in Nova Scotia, New Brunswick, and Newfoundland and Labrador. We serve clients all across Canada.
If you cannot travel to one of our offices, we will accommodate your circumstances and travel needs. We can provide a consultation by phone, Zoom, or FaceTime, or travel to meet you in your home when required.
If you would like to learn your legal options at no obligation, contact us today to set up a free consultation.