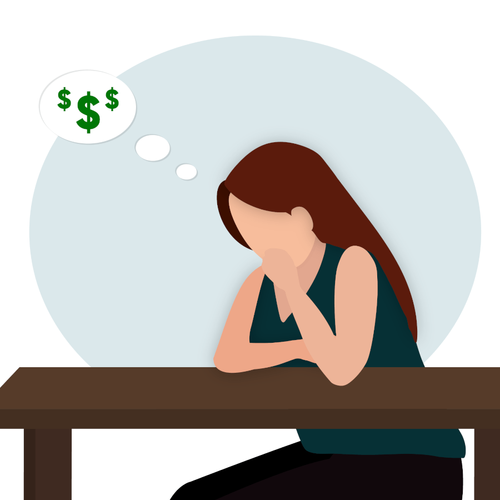 Change of definition
Often, after two years, the insurance company may change the qualification — or "definition" — for what they consider a "disability."
Under many long-term disability policies, benefits are payable to an injured person if, as a result of your injury or disability, you are unable to continue in your "own occupation." "Own occupation" typically means the job you worked before becoming injured or disabled. Commonly, after at least two years have passed, the insurance company may try to terminate someone's LTD benefits because of a change in the definition of disability.
The definition of disability changes from your "own occupation" to "any occupation". During the "any occupation" phase, the insurance company effectively raises the bar for what qualifies someone as being totally disabled, and therefore, eligible for LTD benefits.
When an insurance company invokes a change in definition of "any occupation" on your claim, they are effectively saying they believe you no longer need LTD benefits and should find another job to work for income. The result of this change in definition is that someone who was not capable of performing their own work, like a labourer, for example, would, in the eyes of the insurance company, be able to work in a job that is less physically taxing.
At MacGillivray Law, we know how to collect evidence of your disability to show the insurance company that despite the change in definition, you may be entitled to a continuation of your LTD benefits.
What does "any occupation" mean?
After a period of time, typically two years, your insurer will only continue to pay disability benefits if you are able to prove with medical documentation that you are totally disabled from performing any occupation. Any occupation means any work for which you are reasonably suited by your educational background, training and experience. It does not necessarily mean any possible work.
An acceptable alternative occupation must be reasonably comparable in both status and reward. It is however important to recognize that you will not be considered disabled (and remain eligible for LTD) simply because the income level of an occupation which you are capable of pursuing is lower than that of your previous occupation. However, the disparity between the wages of the two occupations is an important factor which will be considered in determining whether the new occupation is one for which you are reasonably suited.
It is important to remember that "any occupation" does not mean you are expected to work in a field for which you are under qualified or overqualified.
Your age, qualifications, technical training as well as know-how are all things that will be considered when determining if you are totally disabled from performing any occupation.
Case law: How courts have defined the "any occupation" test
In Clarke v National Life Insurance Co. of Canada, 48 CCLI 129, the Court said that total disability does not mean absolute helplessness, but the inability to substantially perform the essential duties of commensurate employment to the standard of a reasonable employer.
In Samson v. Portage Mutual Insurance Co., [2005] N.S.J. No. 120, the Nova Scotia Supreme Court considered the real world implications of total disability whether an insured could convince a potential employer to modify their workspace in order to hire someone of her age, qualifications and physical characteristics. The Court further questions whether an employer would realistically be willing to make the necessary accommodations for a disabled worker.
The Court in McCulloch v. Calgary (City)[1985], 15 C.C.L.I. 222 (Alta. Q.B.) stated that an individual is not required to take on alternate employment which is "trivial, menial or inconsequential or work for which they are overqualified or unsuited by background." In other words, the employment must be a "reasonably related occupation."
In Moore v. Prudential Insurance Company of America, 1992 CanLII 4052 (NSSC), the Court looked to whether prospective employers would employ Mr. Moore in any gainful occupation available and suitable for him. In this case, the Supreme Court of Nova Scotia refers to principles that were set out in Fulton v. Manufacturers Life Insurance Co, in that the focus must be on the insured's inability to attend work on a reliable and consistent basis due to the unpredictability of his illness.
BOOK A FREE CONSULTATION
Have questions for our team?
Request a
Free Consultation
MacGillivray Law is a personal injury law firm with offices in Nova Scotia, New Brunswick, and Newfoundland and Labrador. We serve clients all across Canada.
If you cannot travel to one of our offices, we will accommodate your circumstances and travel needs. We can provide a consultation by phone, Zoom, or FaceTime, or travel to meet you in your home when required.
If you would like to learn your legal options at no obligation, contact us today to set up a free consultation.